Teasing the New Stader UI
Stader is launching its first mainnet product Stader V1 (Plain staking) on Terra with a Community Farming event on November 20th. (Details…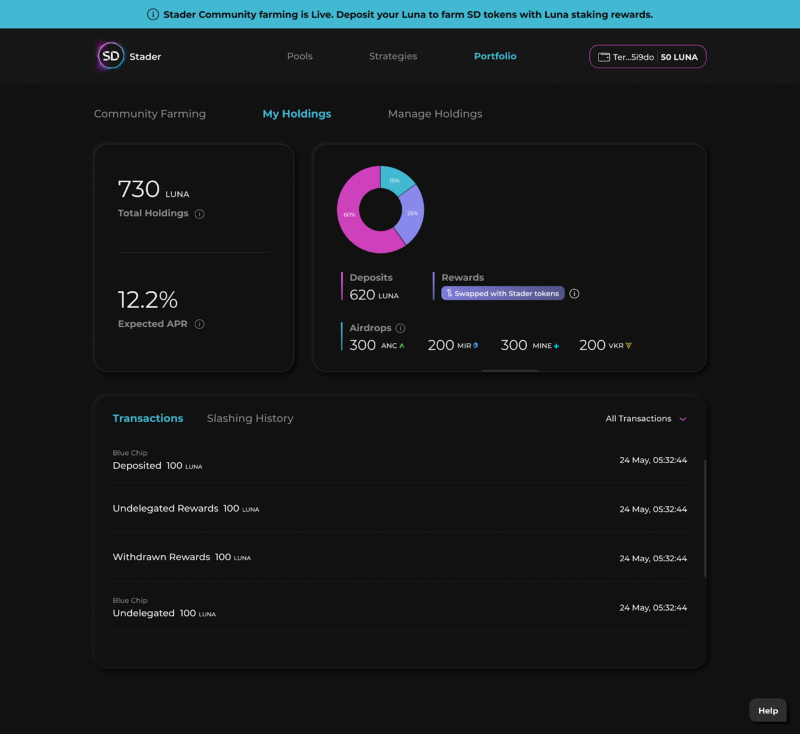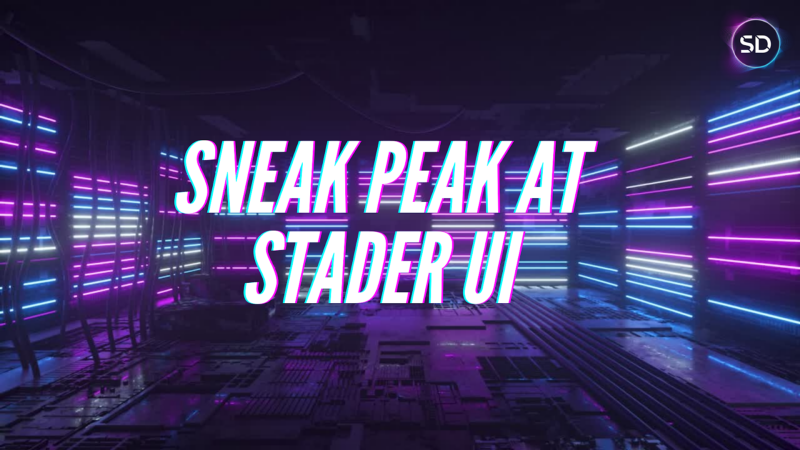 Stader is launching its first mainnet product Stader V1 (Plain staking) on Terra with a Community Farming event on November 20th. (Details here)
Here's a look at the key features of Stader's V1:
Three validator pools — Blue Chip, Community & Airdrops Plus
Auto-compounding of staking rewards leading to 15–25% higher APY (during Community farming, Luna rewards will be swapped with SD tokens)
One-click airdrops claiming for Stader stakers enabling much lower transaction costs
Stader's UI is ultra sleek and very simple to use. Staking experience is meant to be this way.
It has been iteratively developed after feedback from the Stader community. The Stader Dapp has 3 main screens that let you do all things staking.
Pools
Portfolio
Strategies
What is on each screen and what can be done?
1. Pools
Users can discover and stake across a variety of stake pools here.
Just deposit your Luna in one or multiple stake pools and Stader does the rest.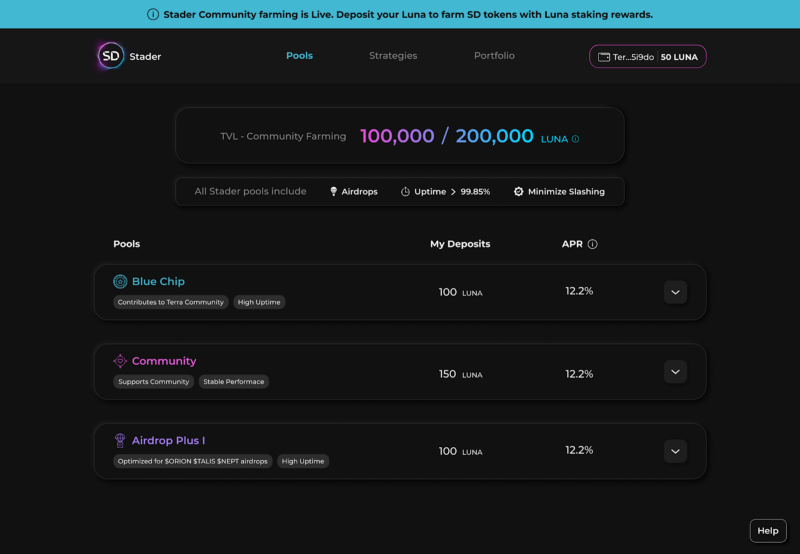 2. Portfolio
In the Portfolio tab of Stader, you have three sections:
My Holdings — Users can track how their portfolio is performing and view their deposits, airdrops and rewards.
Manage Holdings — Users can manage and claim their staked assets, rewards and airdrops here.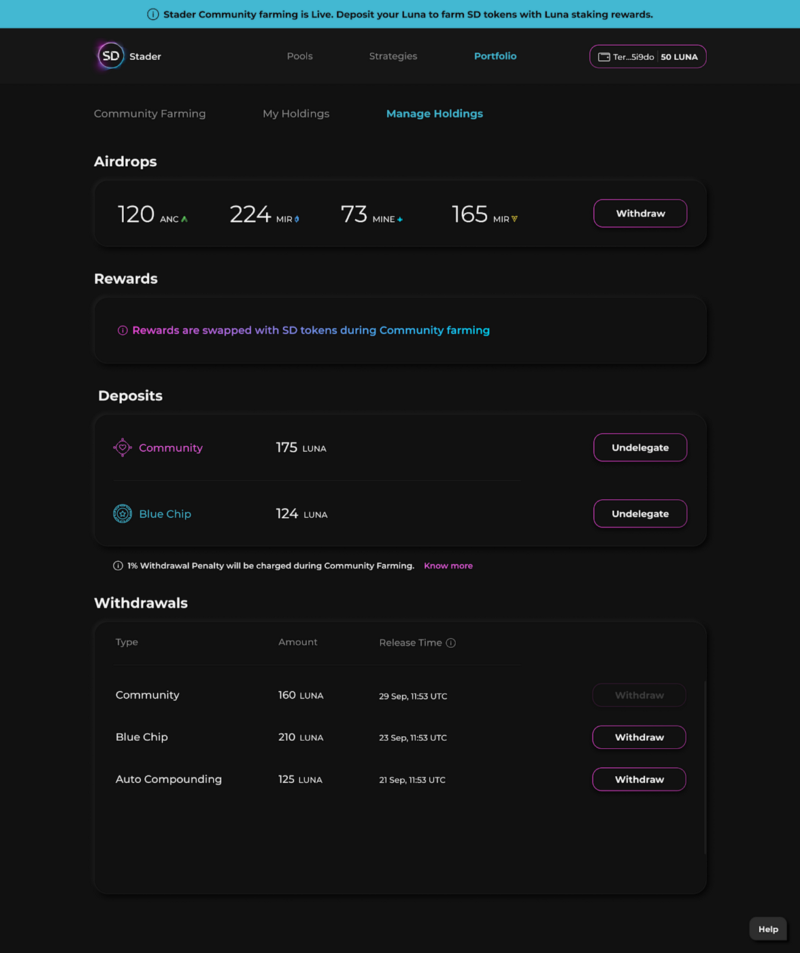 Community Farming — A separate section where you can keep track of your farmed SD tokens during Community farming.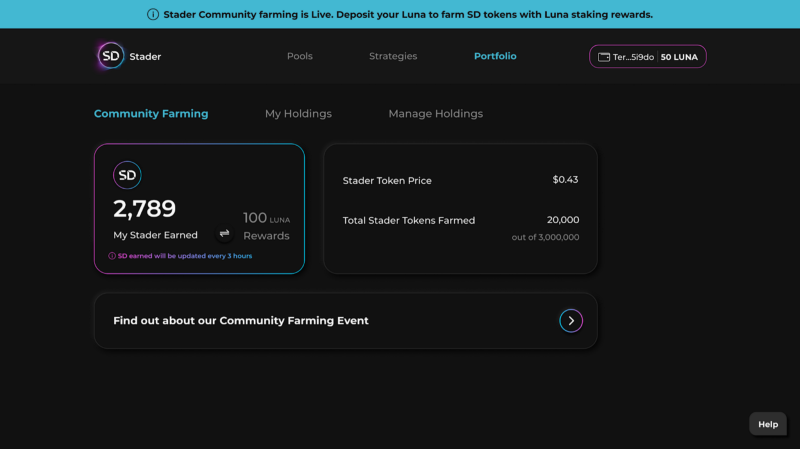 3. Strategies
The backbone of Stader staking (YFI on rewards and airdrops).
For November launch, as we are swapping all the rewards with SD tokens, this section has only Community Farming as strategy by default.
Will have multiple DeFi integrations along with flexibility to customise reward deployment strategies in the coming weeks, e.g. users can set 50% of their staking rewards on auto-compounding and rest can be set to receive as passive income.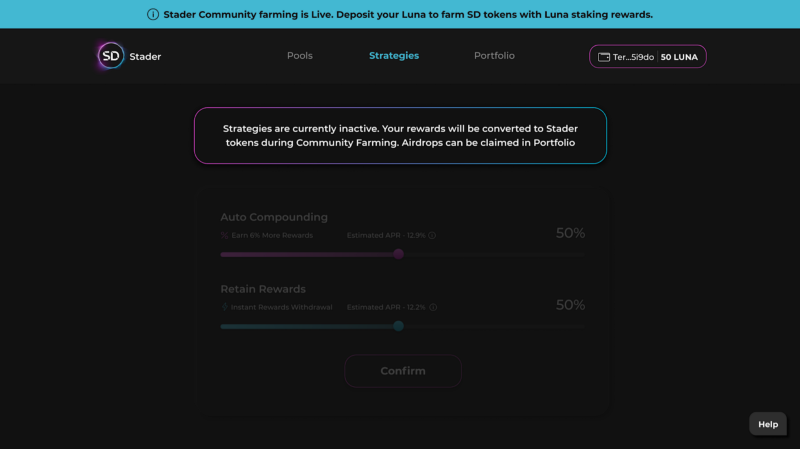 Important Information for Nov 20th Launch
Stader will be available only on Desktop (Chrome based browsers), so please make sure you connect to the Stader Dapp accordingly on Nov 20th.
All transaction fees are charged in UST, deposits into a pool cost 0.5 UST, so make sure to have at least 0.5 UST in your wallet.
Stader's Pools & Portfolio screens might load slowly at the time of launch as we anticipate a lot of users to use it. We are working on optimizing the performance of the Dapp and will have improvements in the next UI deployment.