Stader's Weekly Update (27th Nov, 2022)
Dear Stader Fam,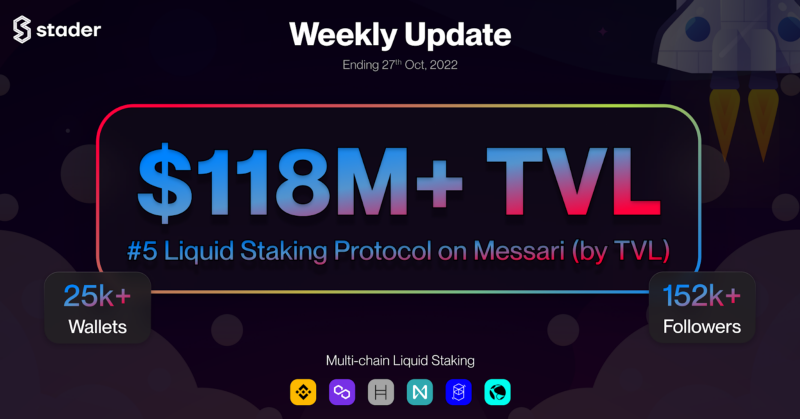 Dear Stader Fam,
We hope you had a power-packed week.
Here's some of the important highlights and top DeFi opportunities across the Stader ecosystem.
Highlights
Stader TVL jumped up to $118Mn with over 25K Active Wallets
Released a detailed look at our SD Token Treasury Operations on the Forum
New Wallet Integrations: Now stake BNB with Nabox Wallet & CoinHub Wallet
Action-packed DeFi Integrations:
DeriProtocol on Stader x BNB
Balancer Labs on Stader x Polygon
Burrow Cash on Stader x Near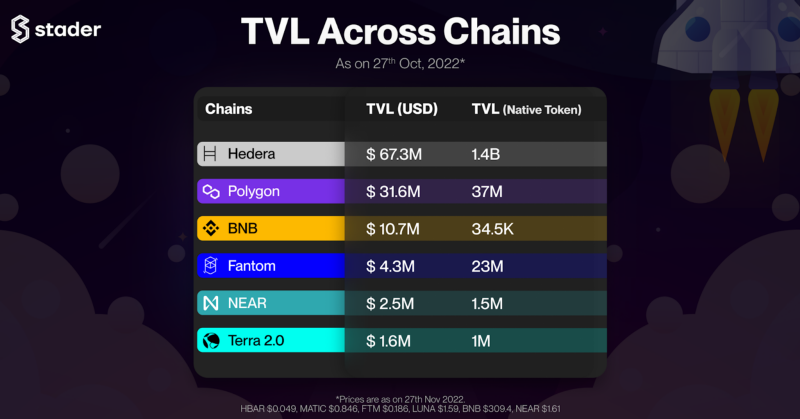 Top DEFI Opportunities across the Stader Ecosystem
Stader x BNB
Now earn High Yields with your $BNBx.
Top Picks of the week:
Kalmy & Wombat ∼55% APY
Impossible Finance ∼25% APR
Beefy & Ellipsis ∼21% APY
Earn High Yields Now  here
Stader x Polygon
Now catch Profitable DeFi Opportunities with $MaticX
Top Picks of the week:
Meshswap ∼63% APR
Meshswap ∼47% APR
CIAN ∼23% APY
Enjoy Exciting High Yields & more here
Stader x Hedera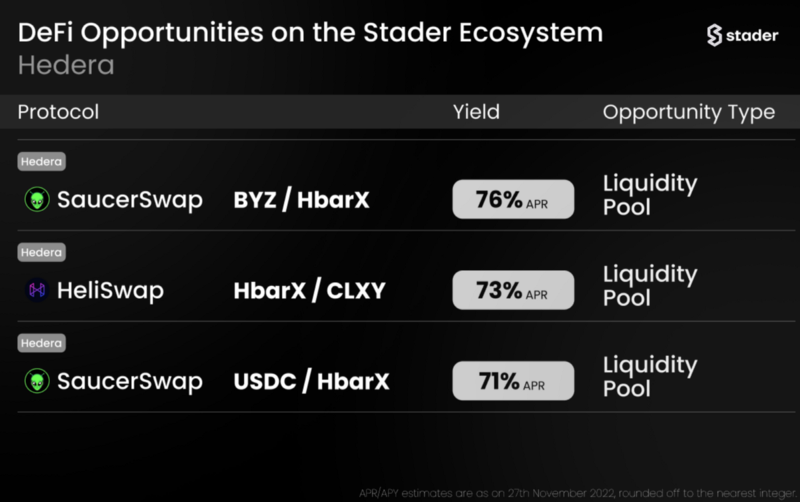 Earn Sky-high Yields with your $HBARx.
Top Picks of the week:
Saucerswap ∼76% APR
Heliswap ∼73% APR
Saucerswap ∼71% APR
Catch these Super Exciting Yields here
Stader x Fantom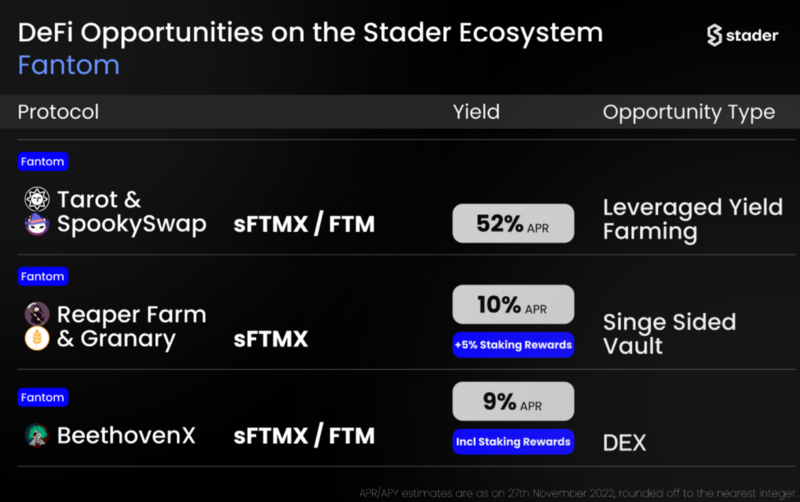 Maximize Yields with Minted $sFTMx.
Top Picks of the week are:
Tarot & Spookyswap ∼52% APR
Reaper Farm & Granary ∼10% APR +5% Staking Rewards
BeethovenX ∼9% APR (Incl. Staking Rewards)
Maximize your Yields here
Stader x Near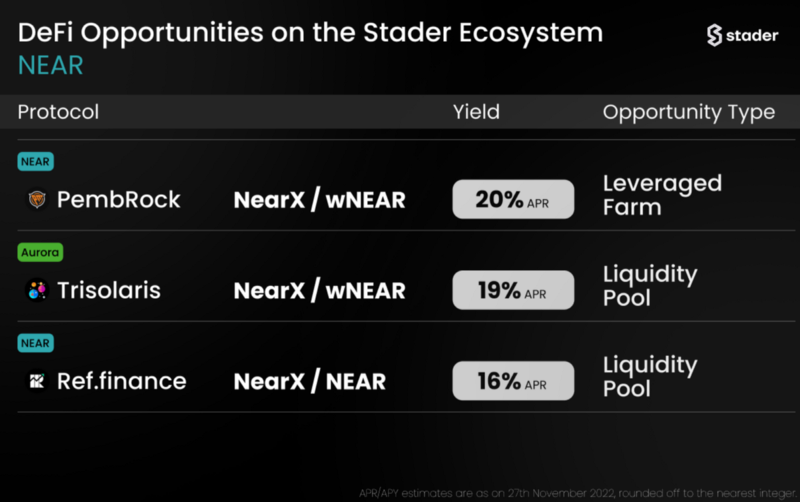 Maximize your Yield with $NearX:
PembRock ∼20% APR
Trisolaris ∼19% APR
Ref.finance ∼16% APR
Earn High Yields here
SD Tokens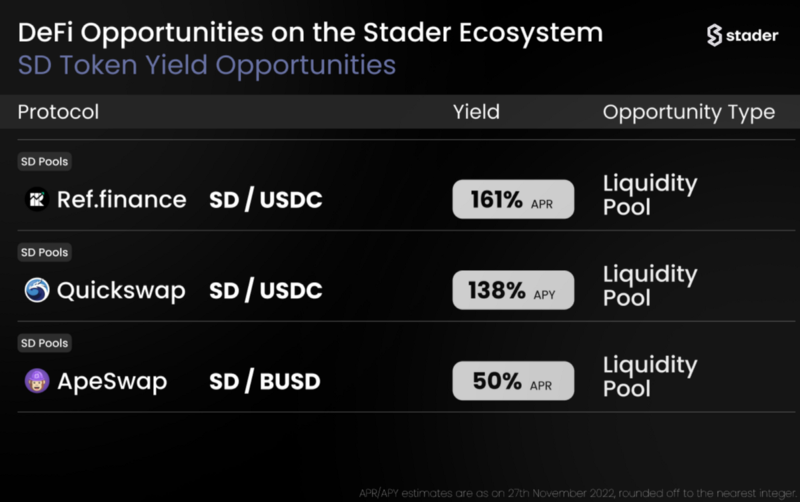 You can now Trade Stader's SD tokens on the top CEXs: OKX, Huobi, Gate.io, and several other top DEXs.
Bit.com is the latest addition to this list.
Plus, Earn EXTRA Yields using LPs:
There's a lot happening at Stader Labs.
Stay tuned for more updates on the latest developments.
Meanwhile, please share your valuable feedback or suggestions.
We would love to hear from you.