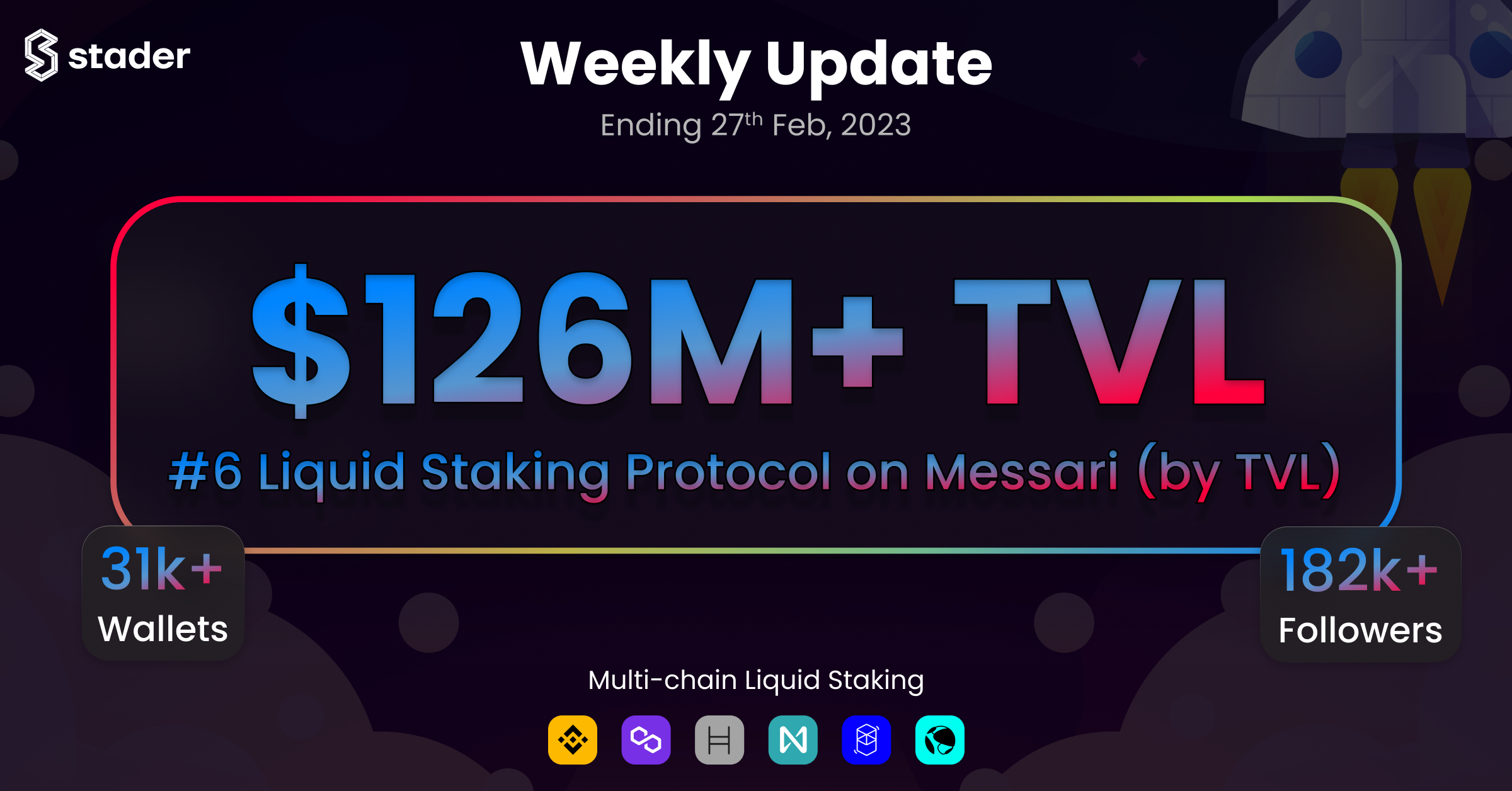 Stader's Weekly Update (26th Feb, 2023)
Dear Stader fam,
We've been hard at work making progress on some exciting new projects.
Here are the top highlights and DeFi opportunities currently available within the Stader ecosystem.
Highlights
Stader's TVL stands at $126M+ across 31K+ Wallets!
HBARX-HBAR LP on Pangolin reaches $3 Million TVL!
SD/USDT Trading now live on MEXC Global Exchange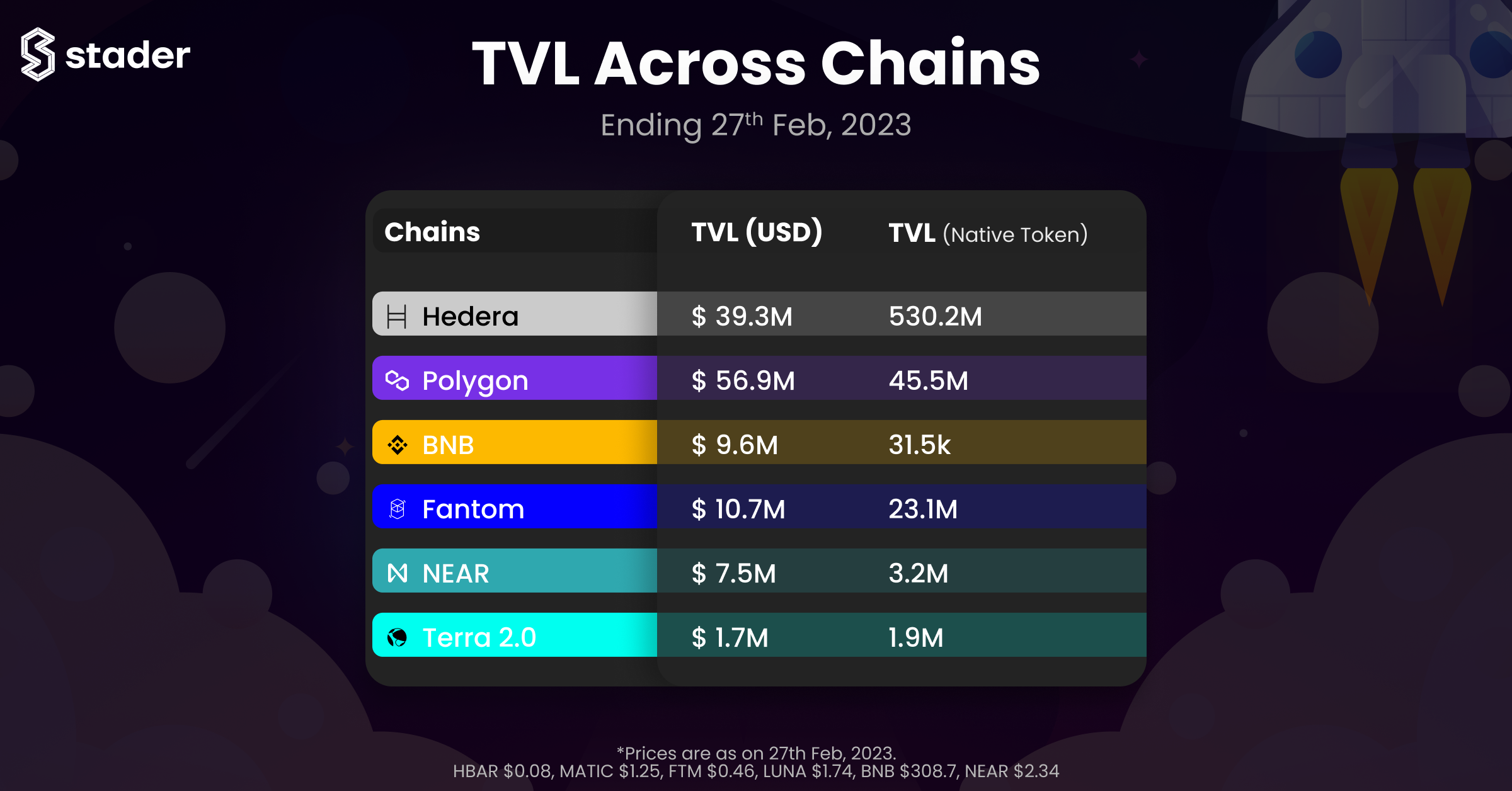 Top DEFI Opportunities across the Stader Ecosystem
Stader x BNB
Now earn high yields with your $BNBx.
Top picks of the week:
Earn high yields click here
Stader x Polygon
Now catch profitable deFi opportunities with $MaticX.
Top picks of the week:
Enjoy exciting high yields & more here
Stader x Hedera
Earn sky-high yields with your $HBARx
Top picks of the week:
Catch these super exciting yields here
Stader x Fantom
Maximize yields with minted $sFTMx.
Top picks of the week are:
Maximize your yields now. Click here
Stader x Near
Maximize your yield with $NearX on:
Ref.finance ∼15% APR
PembRock ∼24% APR
Trisolaris ∼20% APR
Earn higher yields here
SD Tokens
Now you can trade Stader's SD tokens on Bit.com along with other top CEXs: OKX, Huobi, Gate.io, and several other DEXs.
The latest addition to this list is Bit.com.
Plus, earn EXTRA yields using LPs:
DeFi has opened a new world of opportunities. Enjoy attractive gains along with high staking rewards at Stader Labs.
Get all the latest updates from Stader straight to your inbox.
Subscribe to our Newsletter here