Dear Stader Fam,
Here's a look at the highlights and the top DeFi opportunities across the Stader ecosystem.
Top Highlights
Stader TVL at $95Mn with 22k active stakers.
MaticX is now LIVE on Aave: Borrow against MaticX & unlock yield opportunities
BNBx: Launched regional communities across China, Vietnam and Turkey! If you find this interesting, join in on the conversation here:
Top DEFI Opportunities across the Stader Ecosystem
Stader x BNB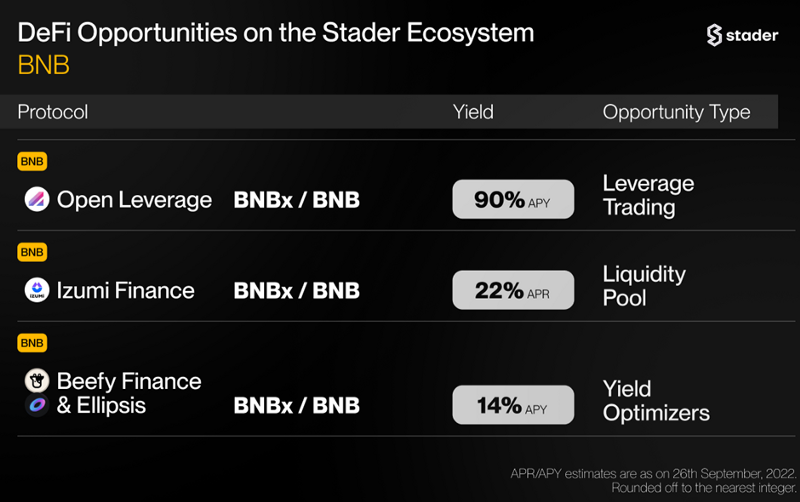 Use your $BNBx to maximize your yield
Top picks for the week:
Open Leverage: 90% APY
iZUMi Finance: 22% APR
Beefy & Ellipsis: 14% APY
Get higher yields here
Stader x Polygon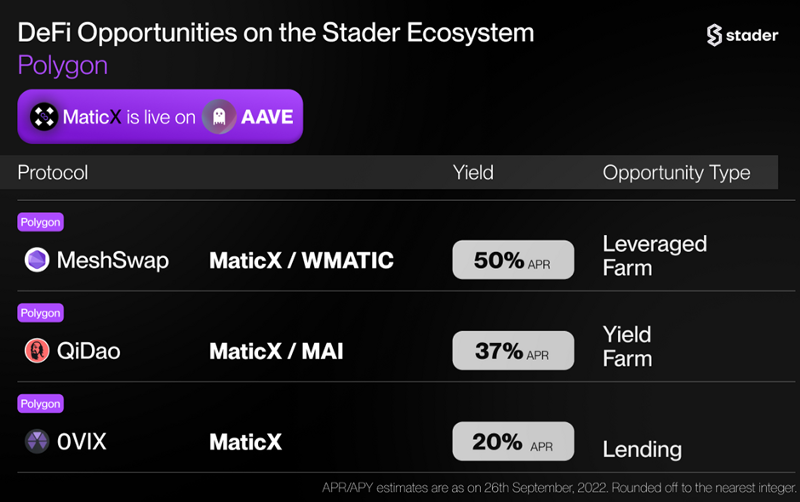 Catch profitable DeFi opportunities with $MaticX
Top picks for the week:
MeshSwap: 50% APR
Qi Dao: 37% APR
0VIX: 20% APR
Enjoy these high yields and more here
Stader x Hedera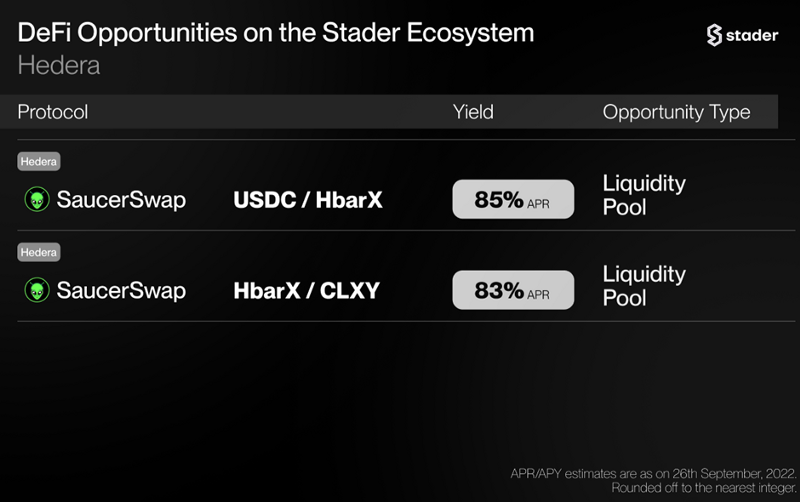 Use your $HBARx and earn sweet yields on SaucerSwap Labs.
Top picks for the week:
HbarX<>USDC: 85%
HbarX<>CLXY: 83%
Go and catch those high-yield rewards here
Stader x Fantom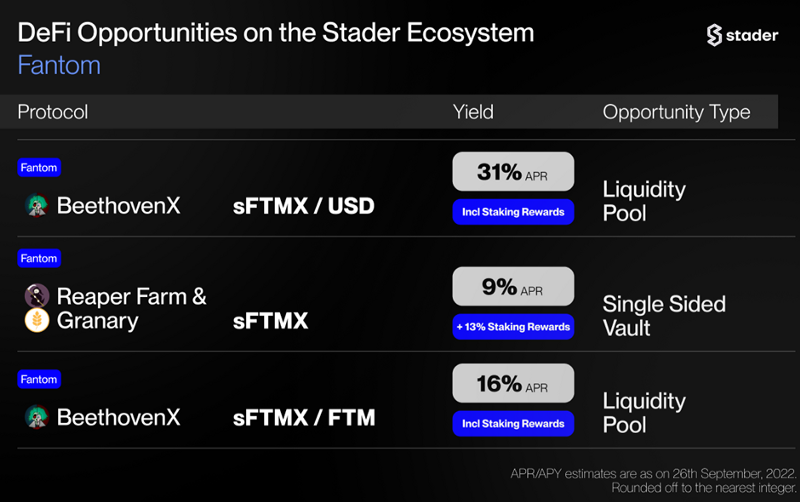 Maximize yields with minted $sFTMx.
Top picks for the week are:
BeethovenX: 31% APR (Incl. Staking Rewards)
Reaper Farm & Granary: 9% APR + 13% Staking Rewards
BeethovenX: 16% APR (Incl. Staking Rewards)
Join now here
Stader x Near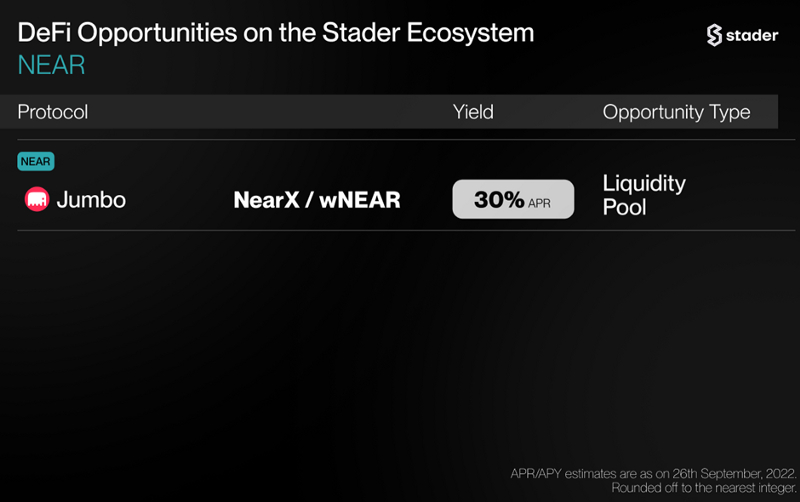 Use your $NearX & maximize your yield:
Get higher yields here
SD Tokens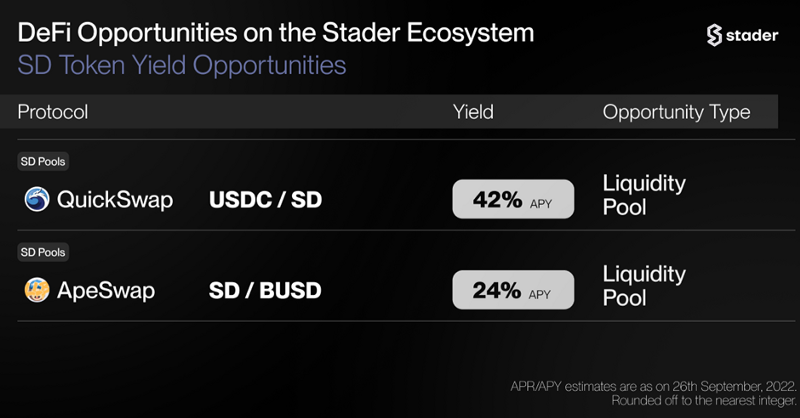 Trade Stader's SD token on top CEXs like OKX, Huobi, Gate.io along with top DEXs.
Plus, earn extra yield using LPs like:
Stay tuned for more updates. We would also love to hear your feedback and suggestions.