Dear Stader fam,

We've been hard at work making progress on some exciting new projects.
Here are the top highlights and DeFi opportunities currently available within the Stader ecosystem.

Highlights

Our TVL stands at $111M+ across 53K+ Wallets!
Our partnership with Avado on Ethereum is live. Avado users can now spin up ETHx nodes from their Avado devices
Our collaboration with DeWhalesCapital as a PowerUp partner on ETHx is now live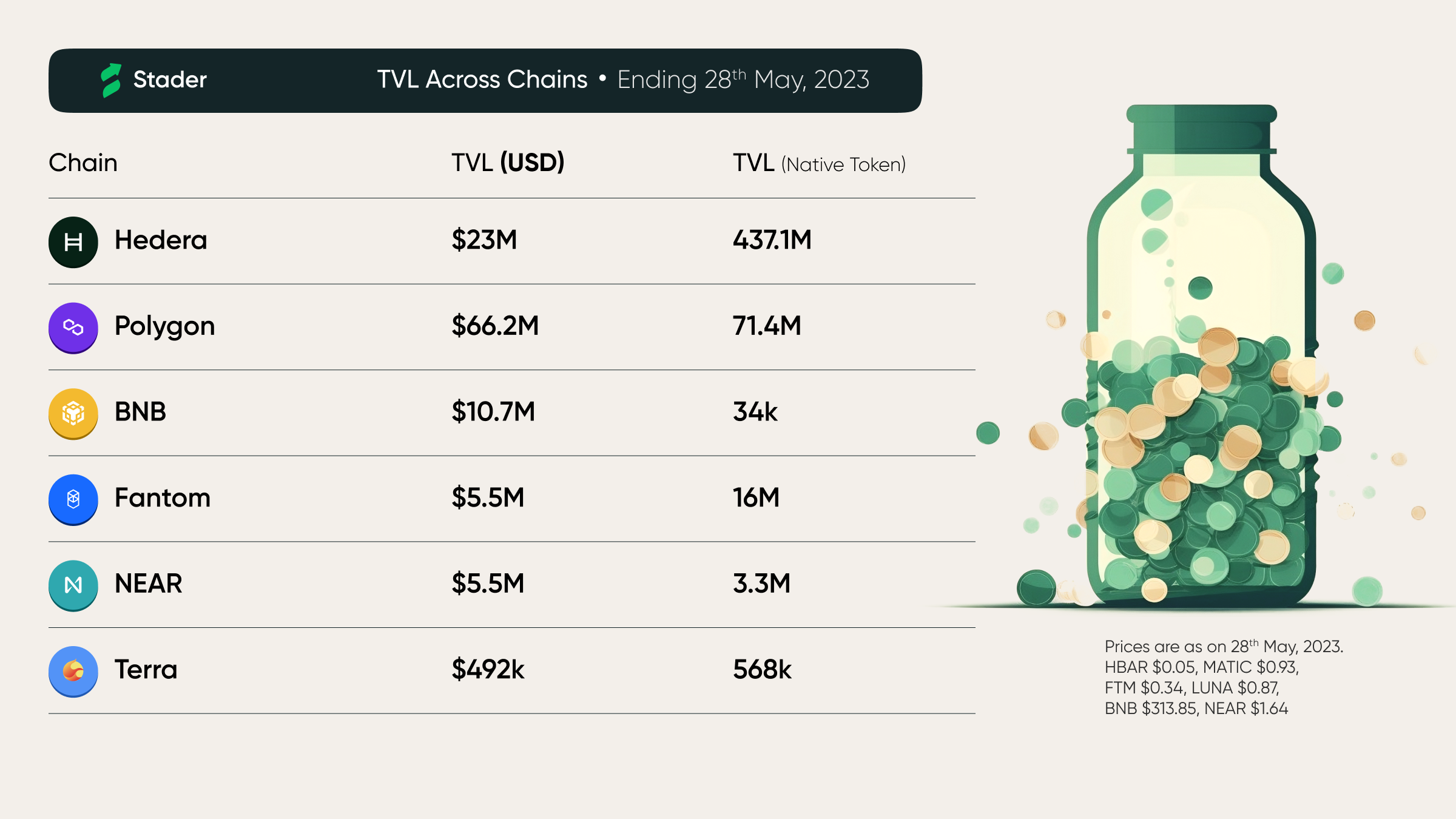 Top DEFI Opportunities across the Stader Ecosystem

Stader x BNB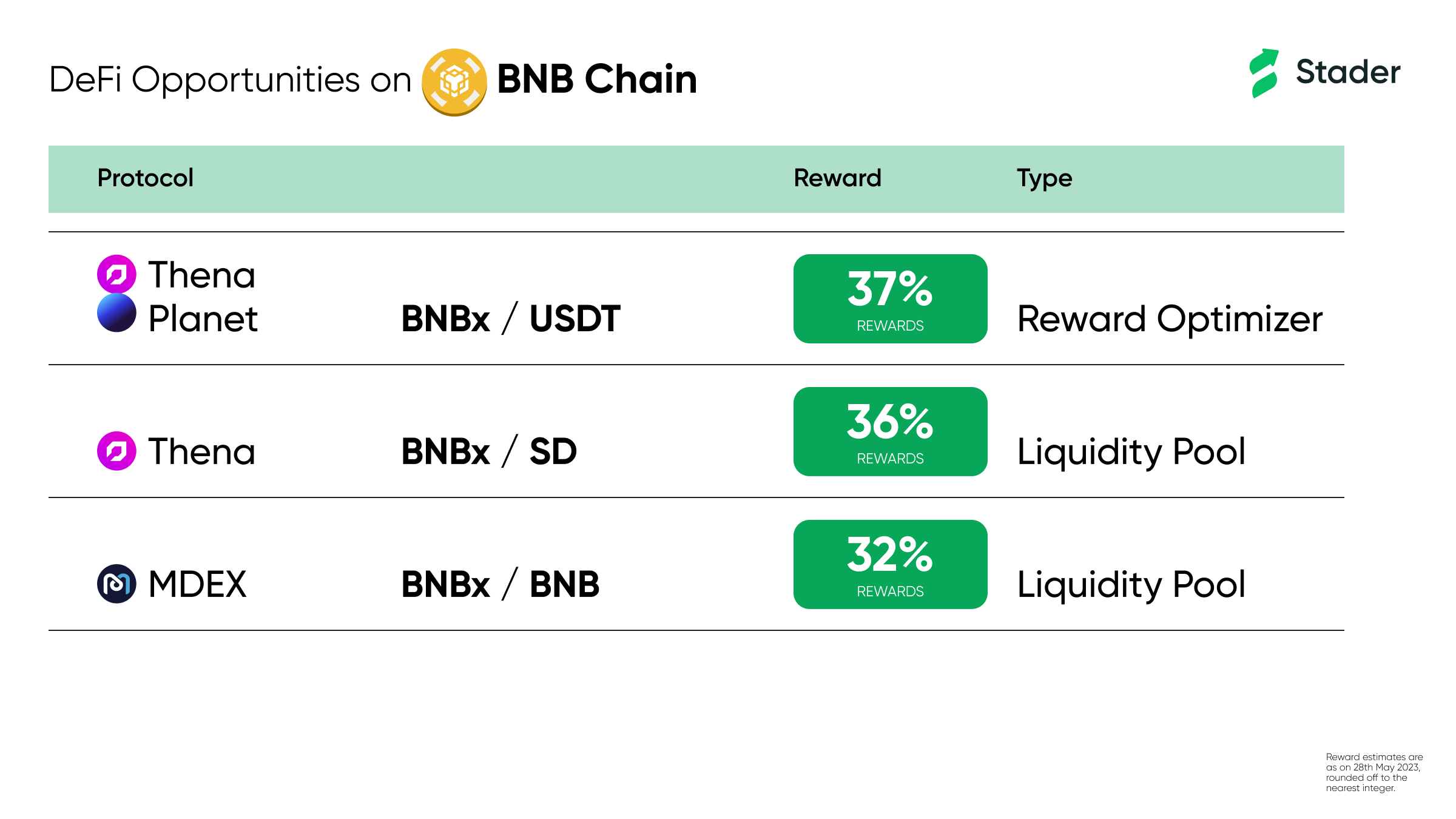 Top picks of the week:
Thena and Planet finance  ∼37% rewards
Thena  ∼36% rewards
MDEX ∼32% rewards

Now earn high staking rewards with your $BNBx here

Stader x Polygon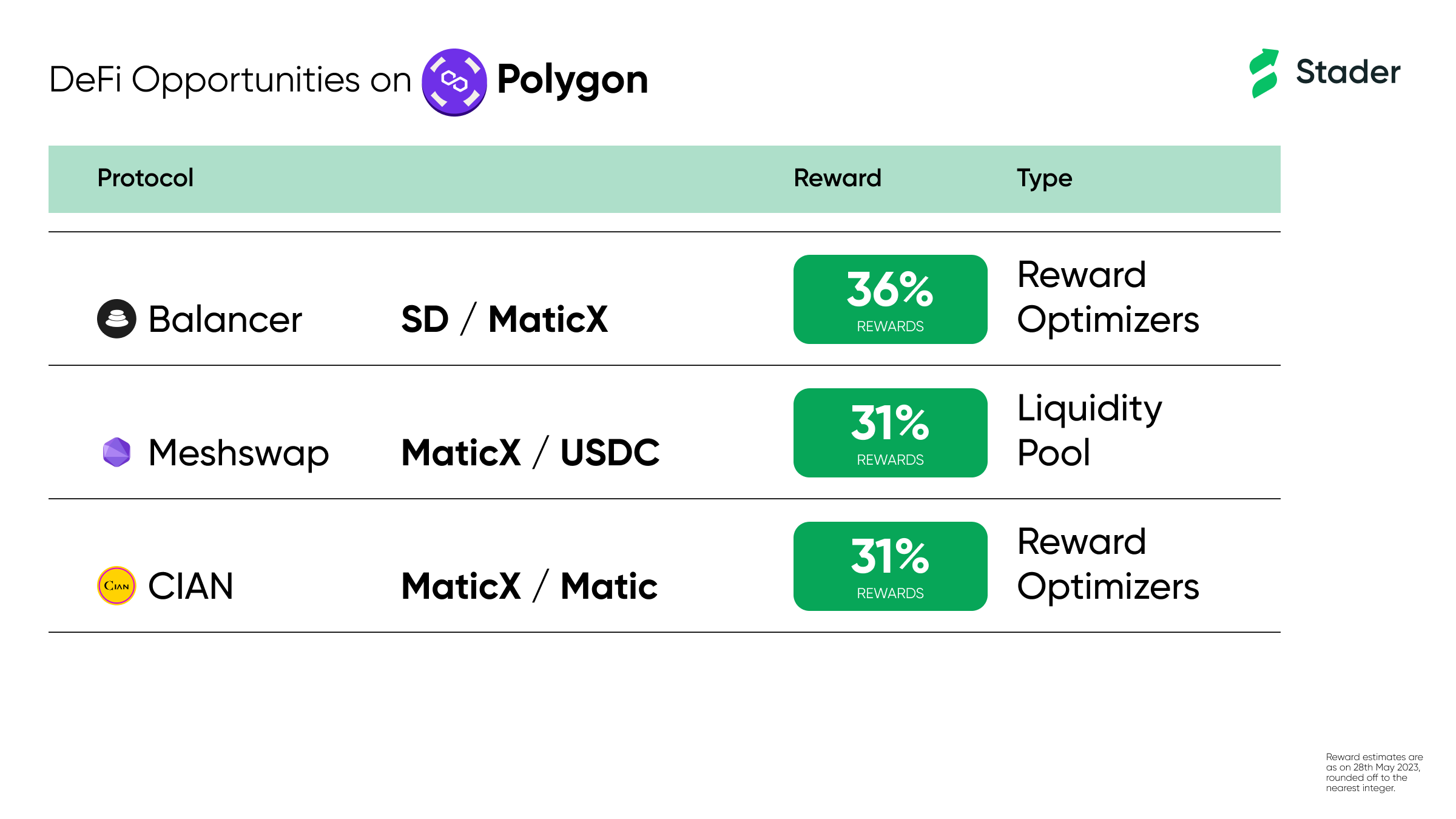 Top picks of the week:
Balancer ∼36% rewards
Meshswap ∼31% rewards
Cian ∼31% rewards
Now catch attractive deFi opportunities with $MaticX and enjoy exciting rewards here.

Stader x Hedera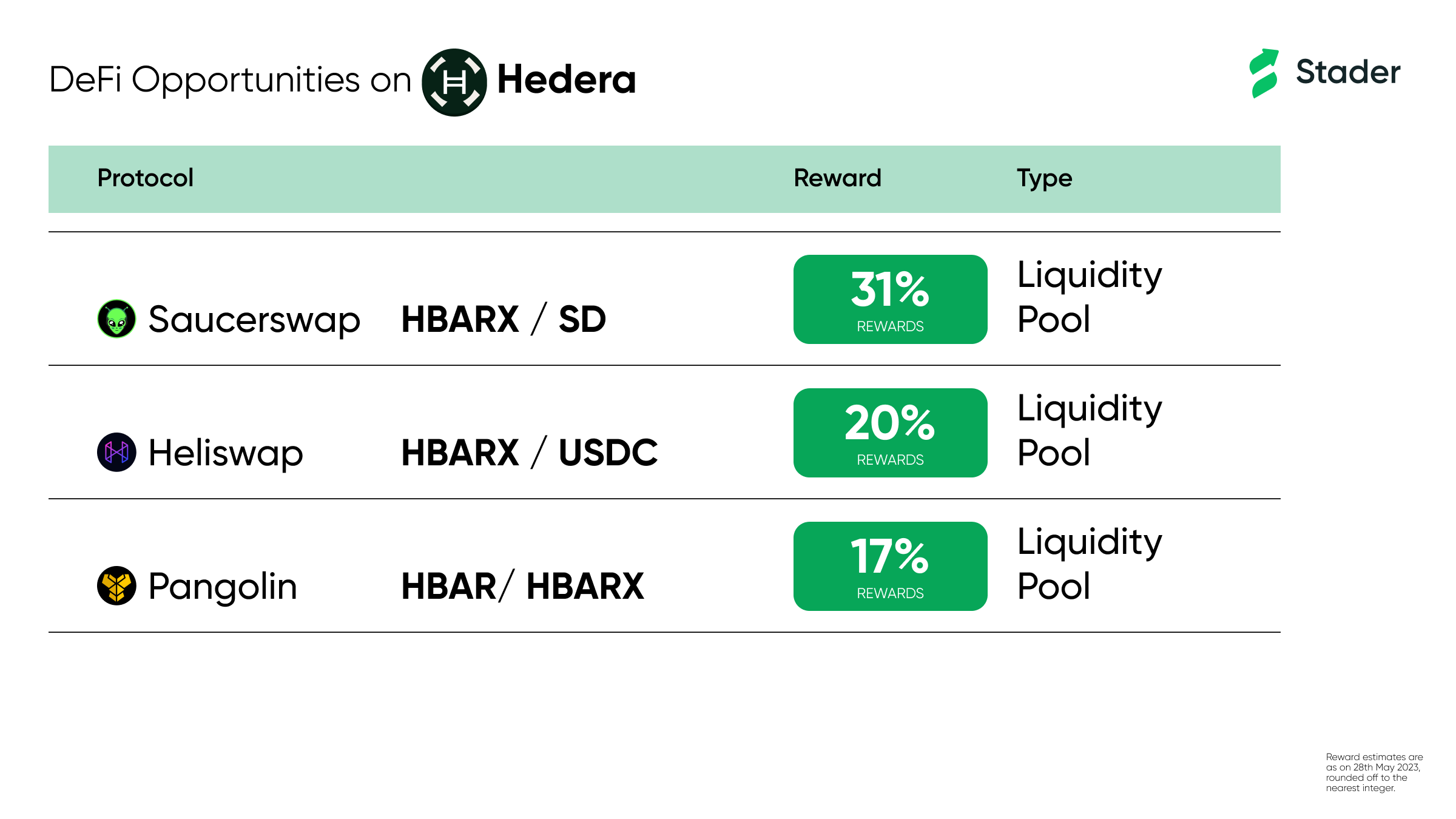 Top picks of the week:
Saucerswap ∼31% rewards
Heliswap ∼20%  rewards
Pangolin ∼17% rewards

Catch these super exciting rewards with your $HBARx here.
Stader x Fantom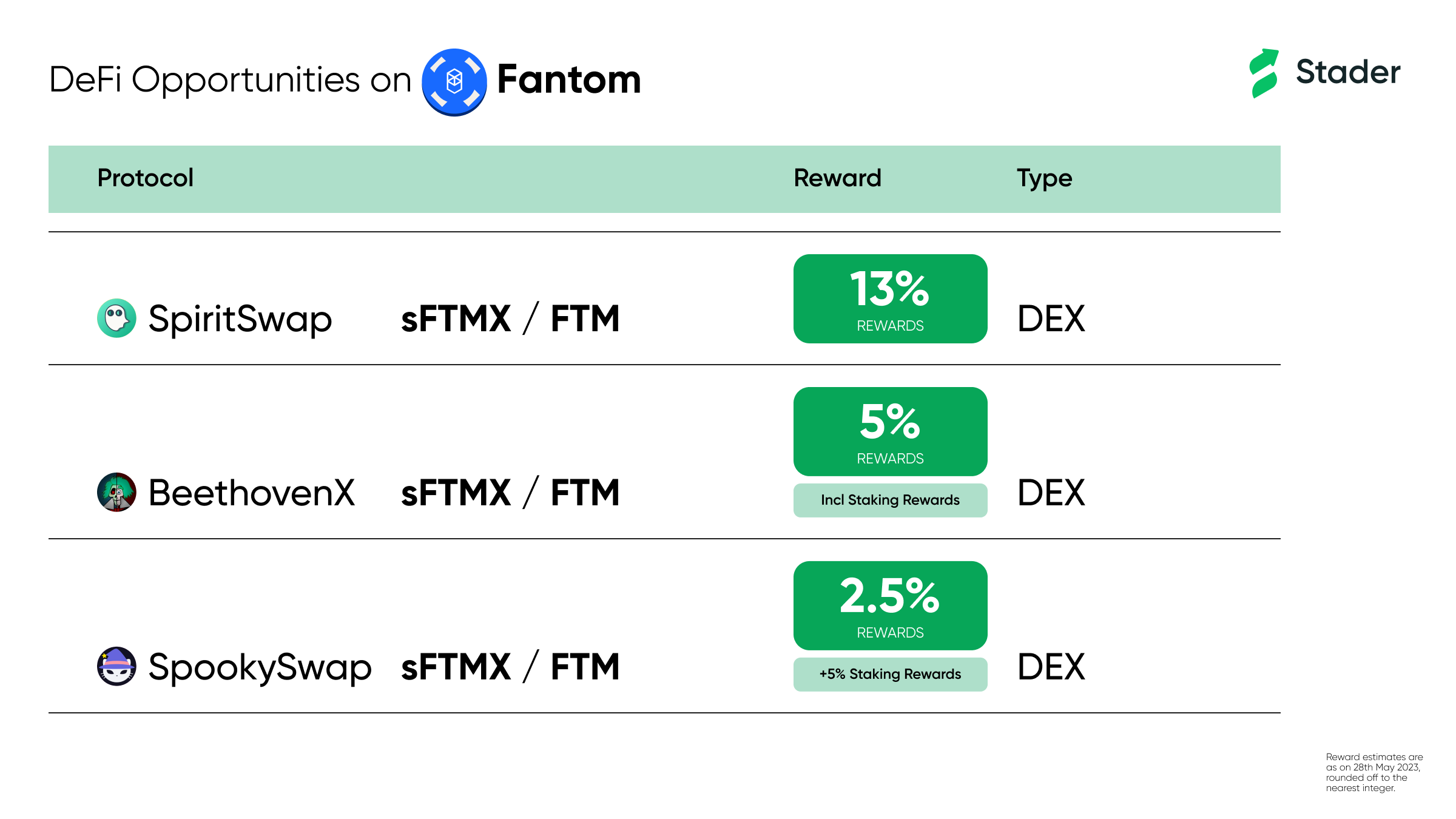 Top picks of the week are:
Spirit Swap ∼13%  rewards
BeethovenX  ∼5%  rewards (Incl. Staking Rewards)
Spooky Swap ∼2.5%  rewards  (+5%. Staking Rewards)
Maximize rewards with minted $sFTMx here.
Stader x Near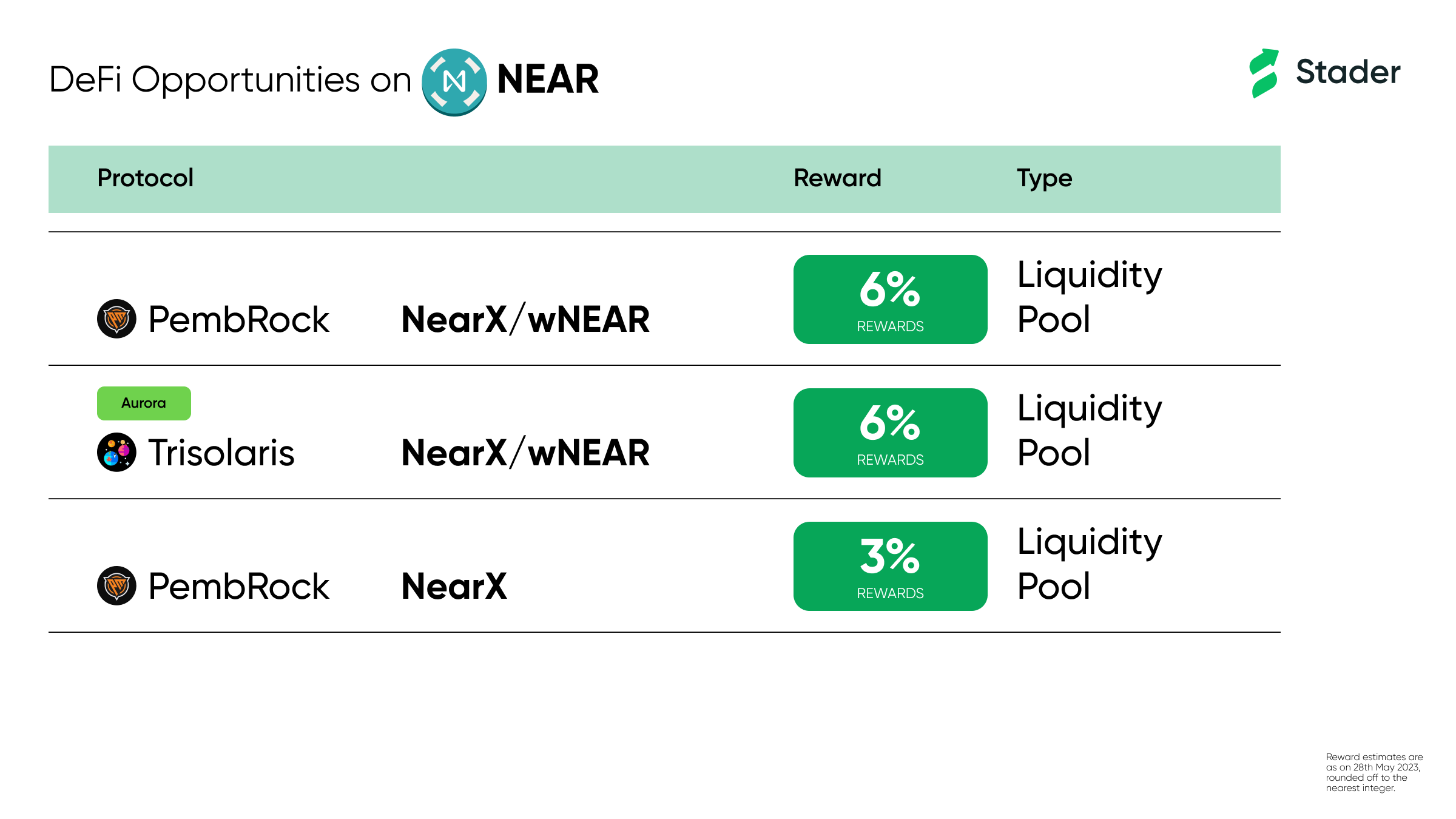 Top picks of the week are:
Pembrock  ∼6% rewards
Trisolaris  ∼6% rewards
Pembrock  ∼3% rewards
Maximize your rewards with $NearX here.

SD Tokens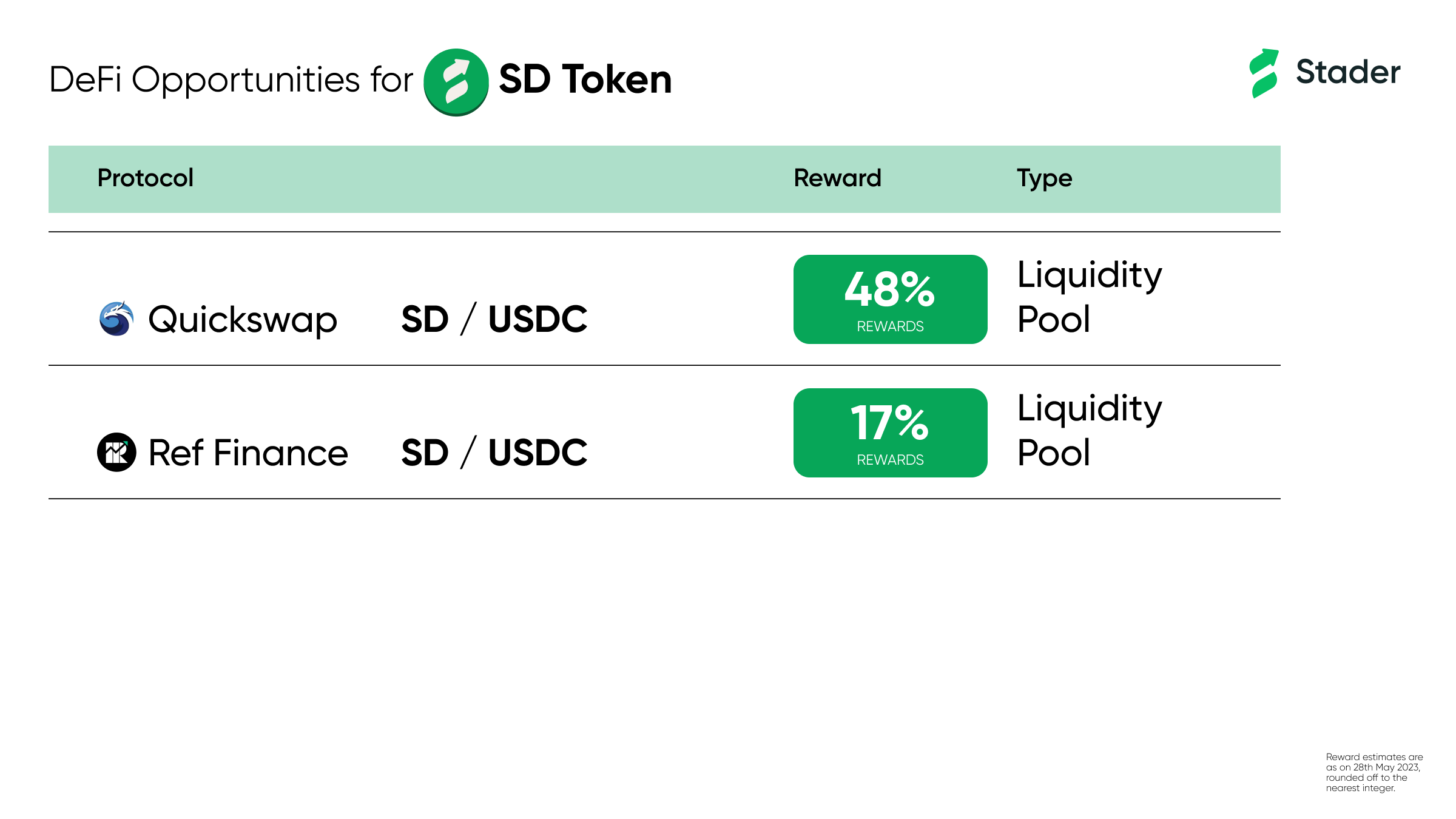 Now you can trade Stader's SD tokens on Bit.com along with other top CEXs: OKX, Huobi, Gate.io, and several other DEXs.

Plus, earn EXTRA rewards using LPs:
Liquid Staking and DeFi have opened a new world of possibilities. Unlock the opportunity to earn  staking rewards the smart way at the Stader Labs platform today!
Get all the latest updates from Stader straight to your inbox. Subscribe to our Newsletter here