Hey Stader Fam!
A lot has happened since our last update! And it's been nothing short of a rollercoaster ride with heady highs and humbling lows. Here's a snapshot of the top highlights from the last 21 days.
Top Highlights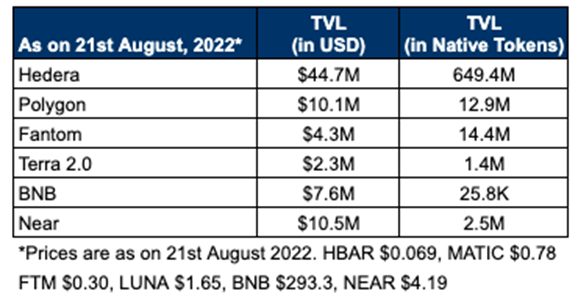 We launched on @stader_bnb with a bang. We are now live on a total of 6 chains as we unlock liquid staking opportunities for more users.
Stader x BNB: BNBx was launched on 5th August and has already crossed 900 wallets with over $11.1M staked.
Stader x Hedera: The new UI is now live on our Hedera Dapp since 13th August. Check it out here
Unfortunately, on 16th August 2022, a vulnerability in Stader's NearX Smart Contract was exploited. We are committed to protecting the interests of our users and will be compensating for the lost funds.
This week we take a quick look at the yield opportunities across each blockchain on Stader:
Stader x Polygon
We have integrated with 6 protocols to make the best yield opportunities possible! Here are the top 3 yield opportunities by TVL, to unlock with minted MaticX:
Unlock these opportunities & more here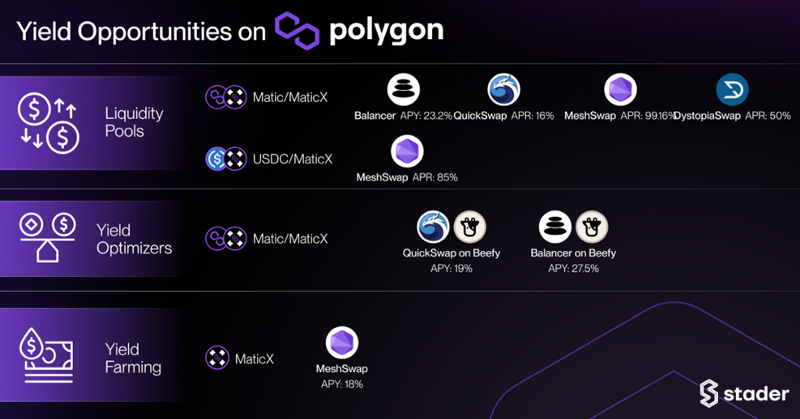 Stader x BNB
Make the most of your BNBx with yield opportunities across 3 protocols:
Maximize your yields at here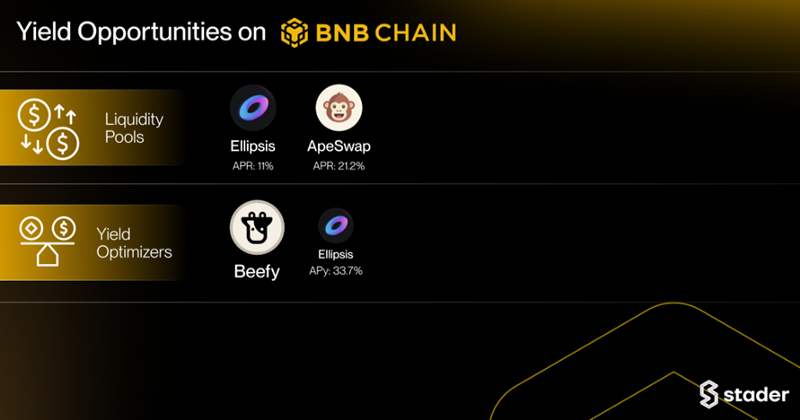 Stader x Fantom
With a multitude of opportunities to choose from, here are the top 3 yield opportunities by TVL, waiting to be unlocked with minted sFTMX:
Get cracking & get the best yields here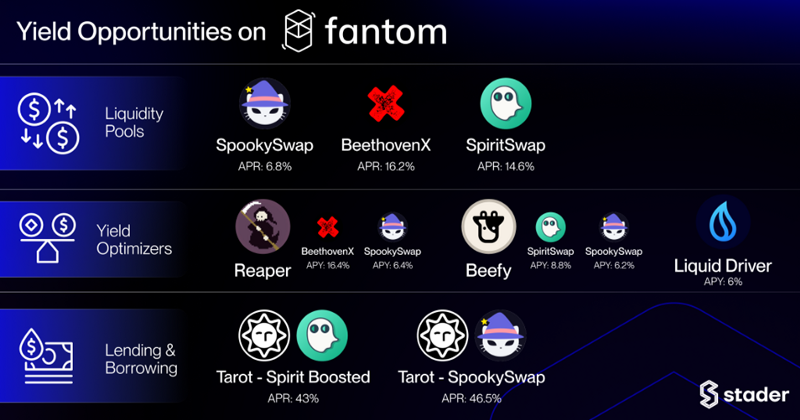 Stader x Hedera
Take advantage of the 3 liquidity pools on @SaucerSwapLabs with your minted HBARx
HBAR / HBARx ($5.1M TVL) : 28.2% APR
SAUCE / HBARx ($646k TVL) : 69.6% APR
HBARx/CXLY ($172k TVL) : 94.9% APR
Go ahead and make the most of it here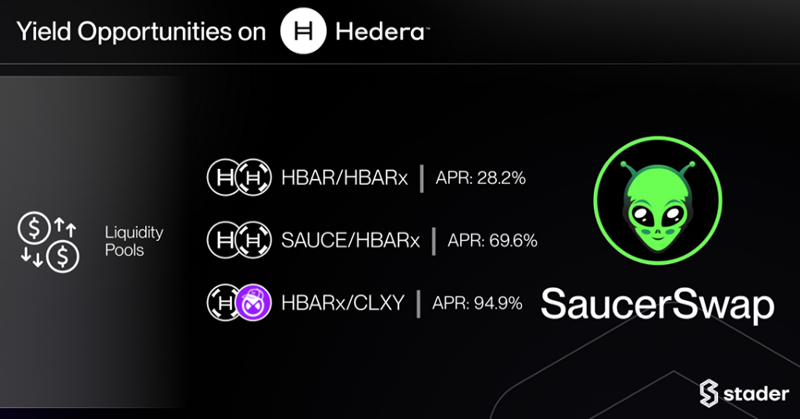 Stader x Terra 2.0
Yield opportunities on Terra 2.0 have opened up with the liquidity pool on Astroport:
LUNA / LunaX ($1.62M TVL) : 37.4% APR
Unlock higher yields here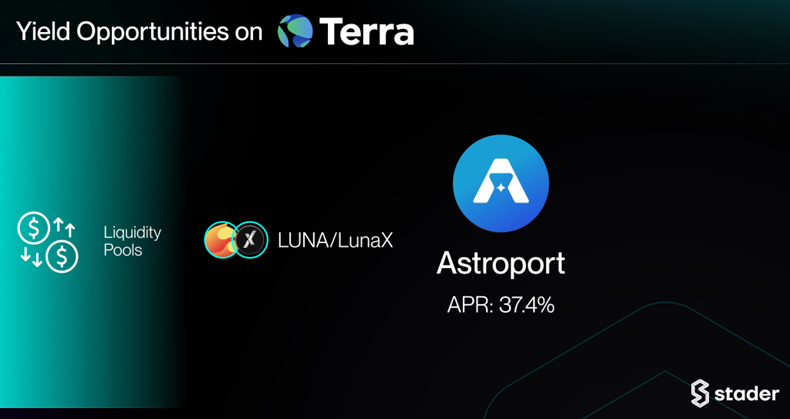 Do check out the juicy yield opportunities available at Stader Labs. We would love to hear your feedback and suggestions in the comments.