Stader Labs recently launched on NEAR with a bang. Almost $150K worth of additional rewards have been benchmarked for the launch bonanza.
Here is a simple step-by-step guide on how to add liquidity to NearX/NEAR pool on Ref Finance:
Step 1) Stake $NEAR with Stader & get $NearX
You can check this link to the $NearX staking guide:
Step 2)Click on DeFi under Liquid Staking, on Stader-Near dApp: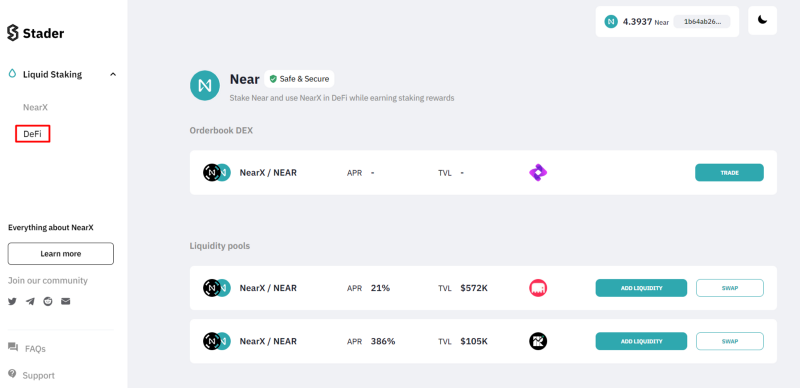 Step 3) On the DeFi under Liquidity pools section. You can see Ref Finance pool, click on "Add Liquidity" button.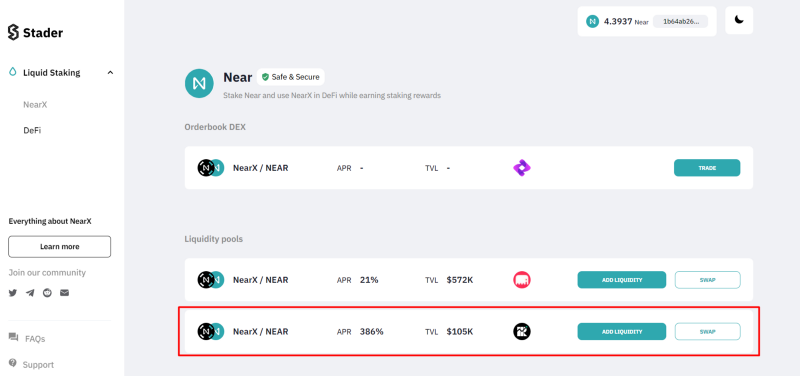 Step 4) You will be navigated to NearX/NEAR Ref Finance pool. Please connect your wallet.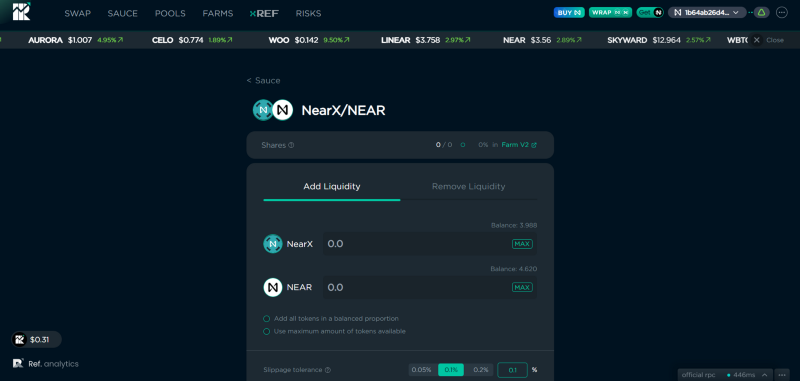 Step 5) Click on "Add all tokens in balanced proportion" & enter the number of NearX you want to add in the LP. The equivalent NEAR amount will get automatically populated.
Note: You need to have Near balance in your wallet to proceed ahead.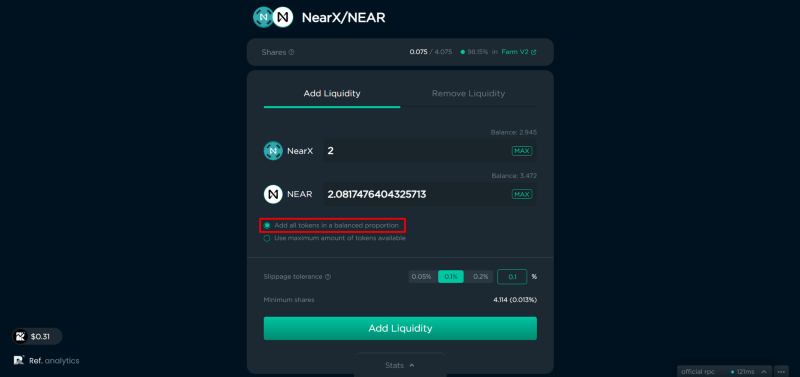 Step 6) Click on "Add Liquidity" button: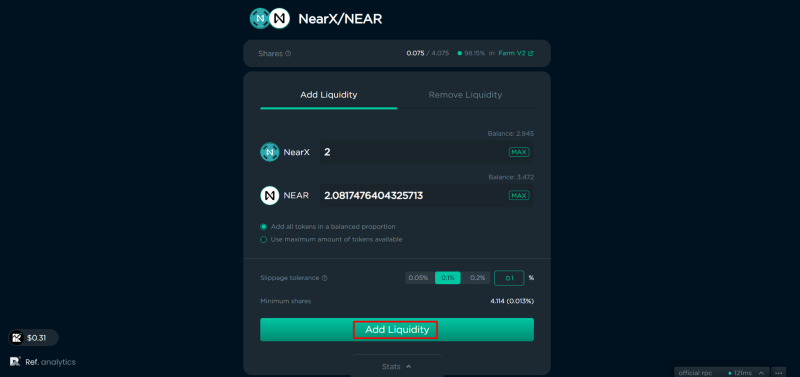 Step 7) Approve the transaction on Near Wallet: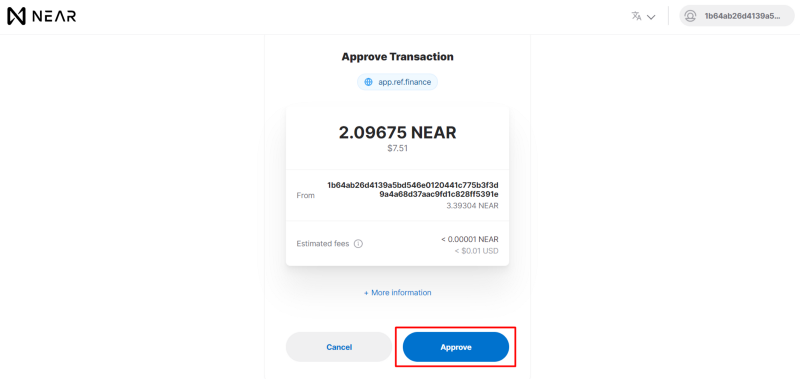 Step 8) The liquidity has been added & you will get the LP shares!

Step 9) Click on "Farms" tab & select "NearX-NEAR" Farm from the given list: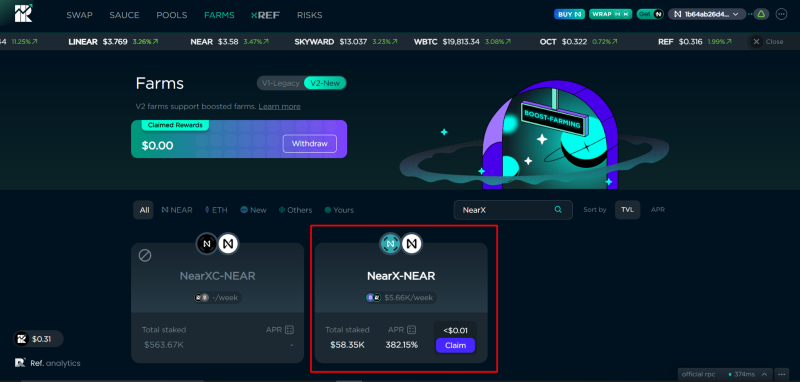 Step 10) Click on "Stake" button: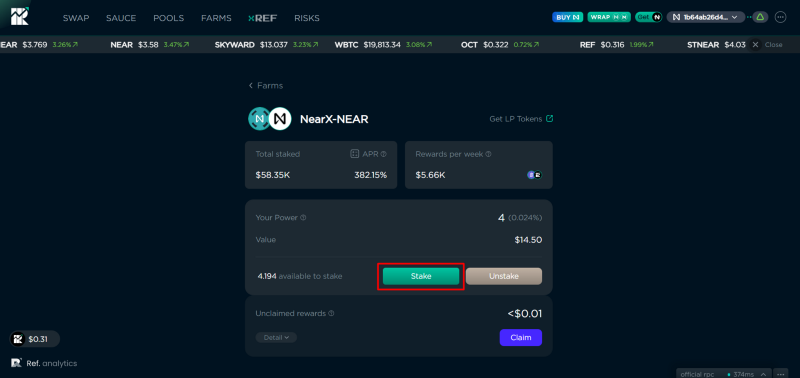 Step 11) Enter the LP shares you want to stake in pool & click on "Stake" button: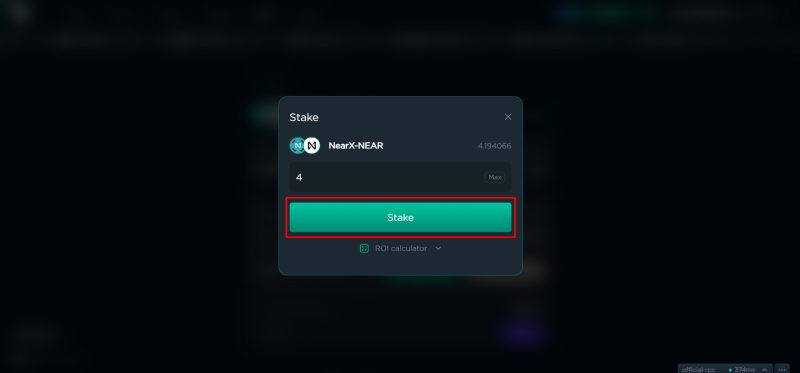 Step 12) Approve the transaction on Near Web Wallet: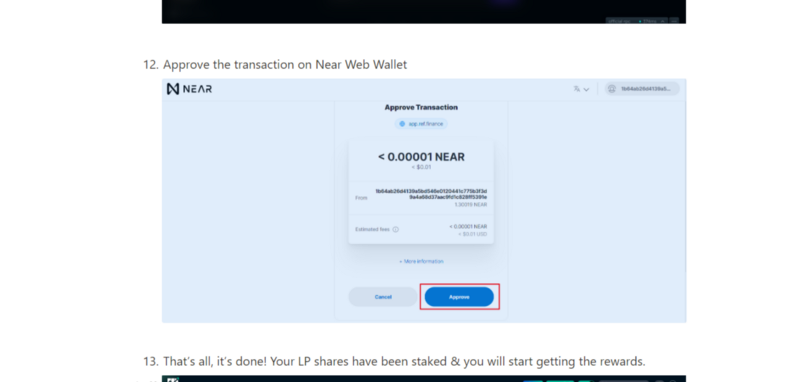 Step 13) That's all, it's done!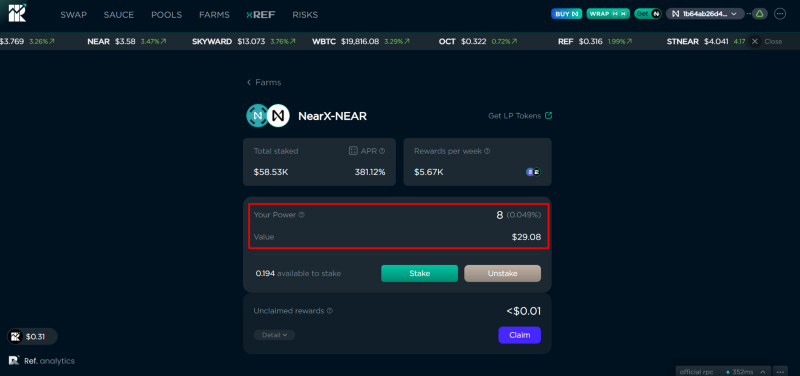 Your LP shares have been staked & now your LP will start getting the rewards.