Stader Labs recently launched on NEAR with a bang. Almost $150K worth of additional rewards have been benchmarked for the launch bonanza.
Out of these, $90k come from plain staking which give a much higher APY as compared to native staking.
Here is a simple step-by-step guide on how to stake $NEAR with Stader and get $NearX:
Step 1 — Click the "Connect Wallet" button on the top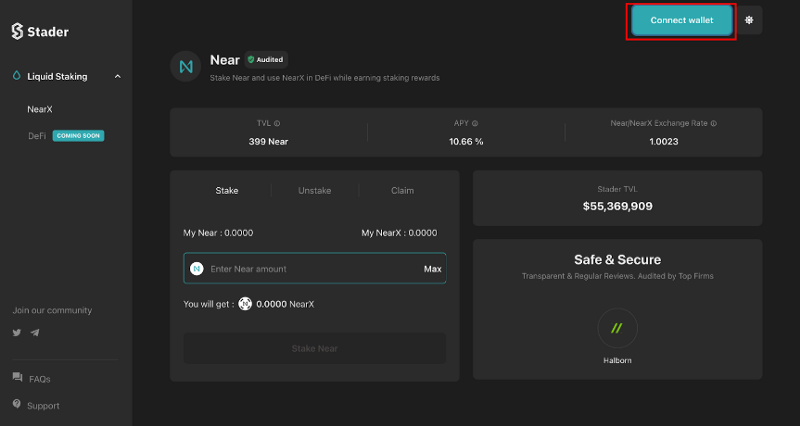 Step 2 — Accept TOS & connect with NEAR Web wallet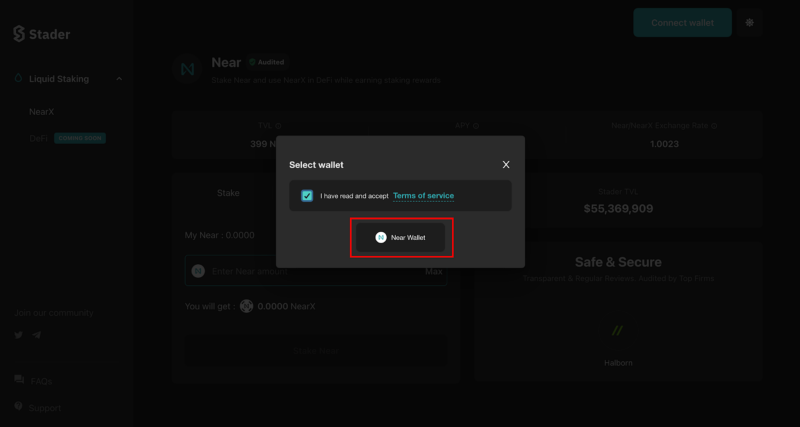 Step 3 — Enter the amount of $NEAR you want to stake with Stader. Once decided, click on the "Stake Near" button. You can also view the amount of $NearX you'll receive in return on this screen.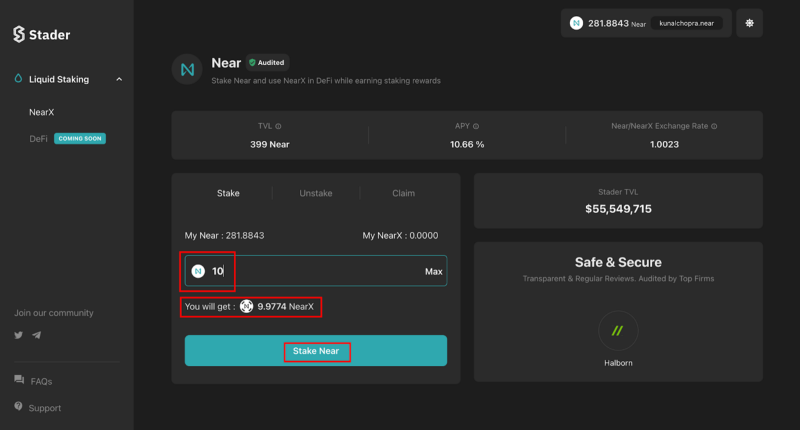 That's all. Once completed, you should see the confirmation message on the screen.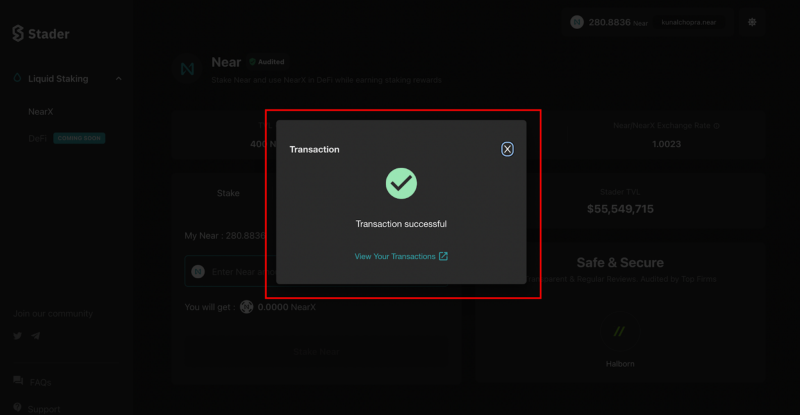 Enjoy the rewards!!