Stader has launched its liquidity pool on Jumbo Exchange for Upgraded NearX. It currently has more than $400k TVL & is rewarding 30% APR for staking on Jumbo. Let us learn how to stake on Jumbo, but before that, we should know what it does.
Jumbo Exchange facilitates liquidity pools and farming, where users can deposit NearX and wNEAR to provide trading liquidity and earn high APY on their deposit.
Step by step user guide on "How to Add Liquidity to NearX/wNEAR Pool on "Jumbo Exchange":
Step 1. Stake $NEAR with Stader & get $NearX using the guide here
Step 2. Go to Jumbo Exchange here and connect your wallet
Step 3. Search for NearX/wNEAR pool and click on "+Add Liquidity" button

Step 4. Enter the number of NearX you want to add in the LP. The equivalent wNEAR amount will get automatically populated. It will also indicate the number of LP shares you will receive.
Note: You also need to have wNear balance in your wallet to proceed ahead. If you don't have wNear, swap your Near to wNear on Jumbo  here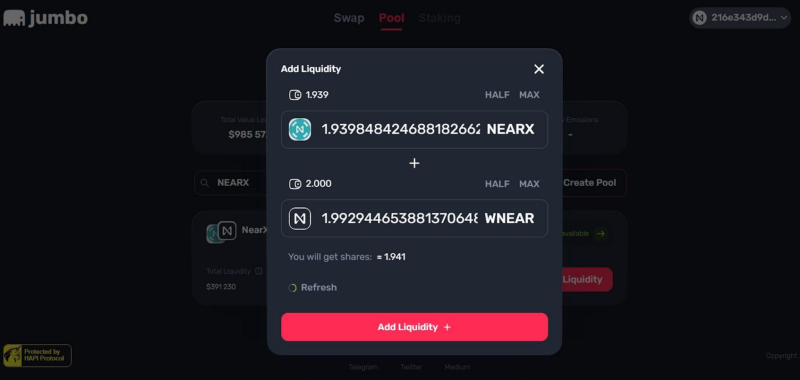 Step 5. Click on Add liquidity and sign your transaction on your Near wallet page by clicking on the "Approve" button.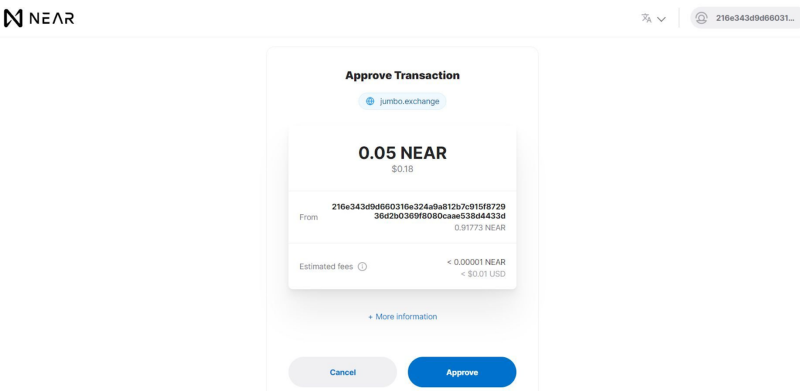 Step 6. You have added liquidity and received the shares for NearX/wNEAR pool.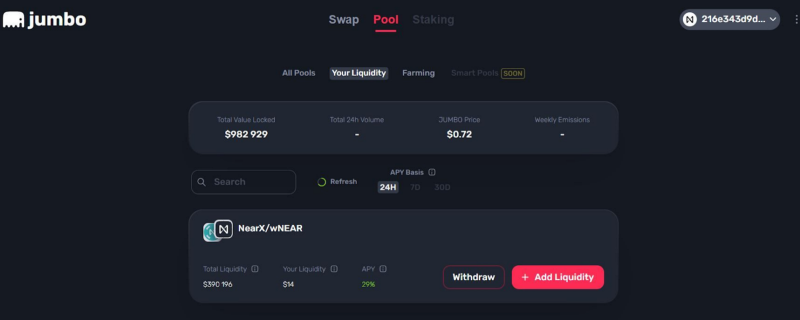 Step 7. Click on 'Farming' tab and search for NearX farm. Click on the "Stake" button on NearX/wNEAR farm.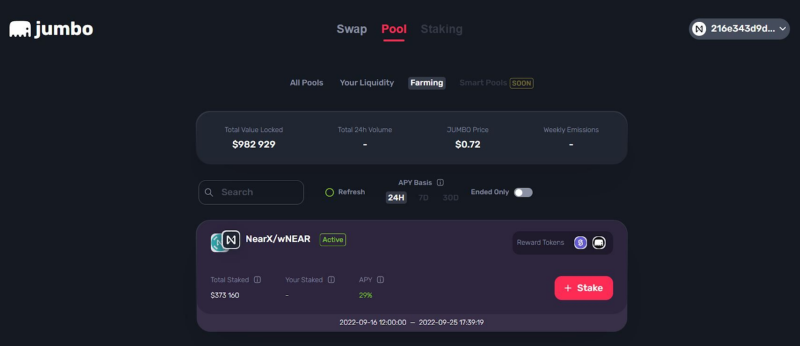 Step 8. Enter the number of shares you want to stake and click on the "Stake" button.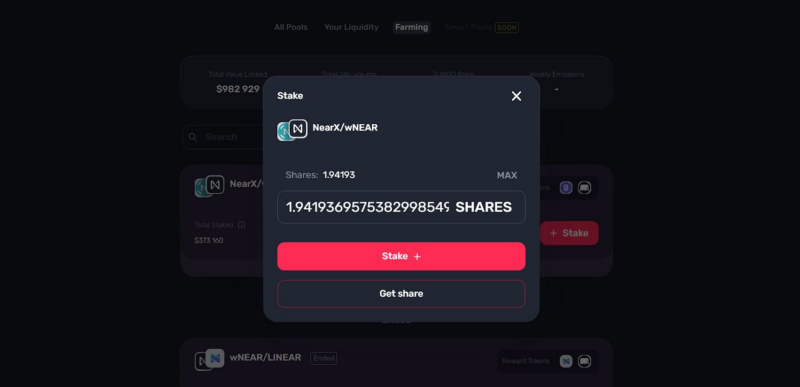 Step 9. Authorise your transaction on your Near wallet by clicking on "Approve" button.
That's all, it's done! Your LP shares have been staked & you will start receiving the incentives.