PembRock facilitates leveraged yield farming, providing loans to yield farmers, who can leverage their existing holdings by up to 3x for greater returns.
Step by step user guide on How to farm on "PembRock"
Stake $NEAR with Stader & get $NearX
Note: Link to the $NearX staking guide here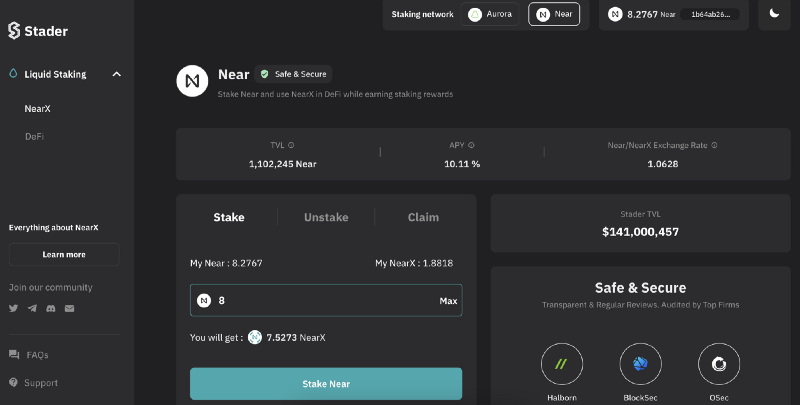 Click on DeFi under Liquid Staking, on Stader-Near dApp.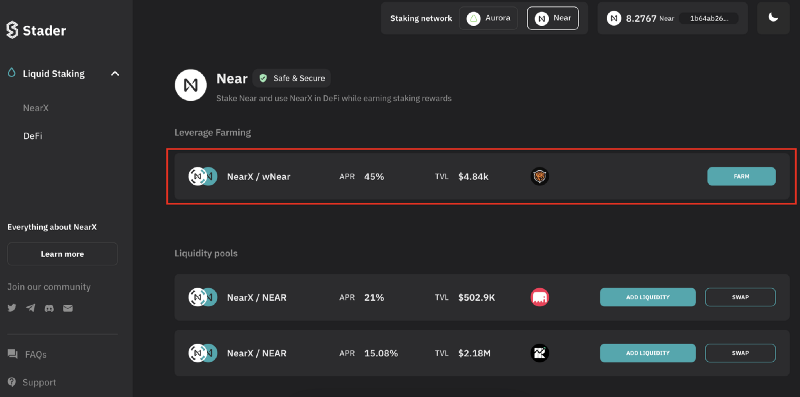 On the DeFi under Leverage Farming section. You can see PembRock, click on "Farm" button.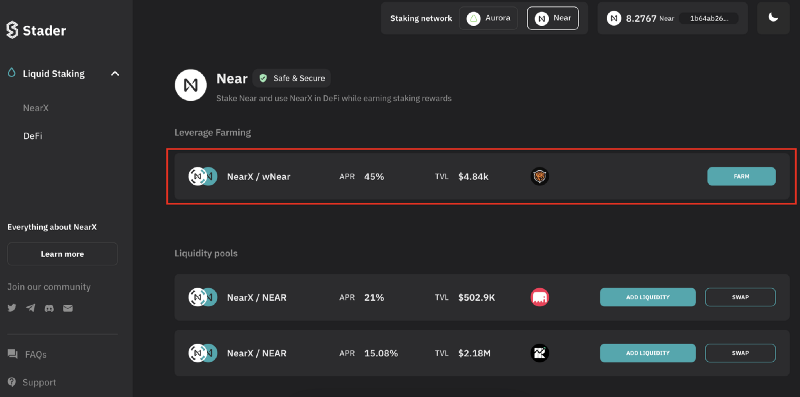 You will be navigated to PembRock. Please connect your wallet and search for NearX-wNEAR Farm. Click on the "Farm" button.

Enter the amount of NearX you wish to to deposit as collateral and select the leverage level. The equivalent amount of wNEAR you will receive will be shown in the summary. Click on the "Farm" CTA.
Note: Please keep in mind that with the level of leverage, the risk of liquidation rises. Choose the assets wisely and read carefully about the risk beforehand.
Approve the transaction on Near Wallet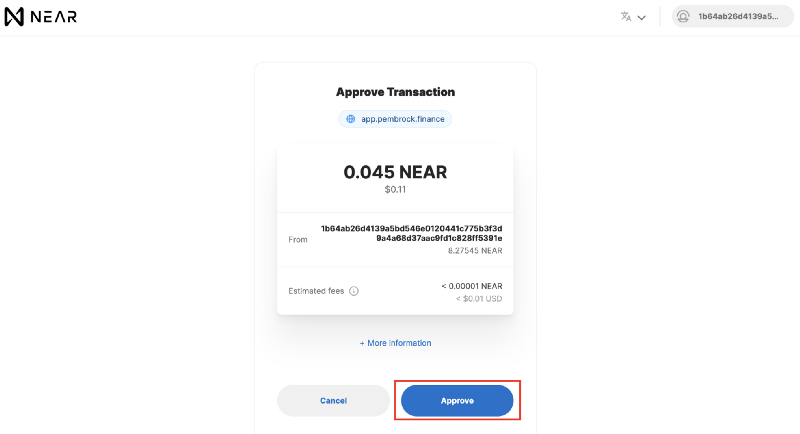 You will receive a notification once the position is pushed successfully. Done!!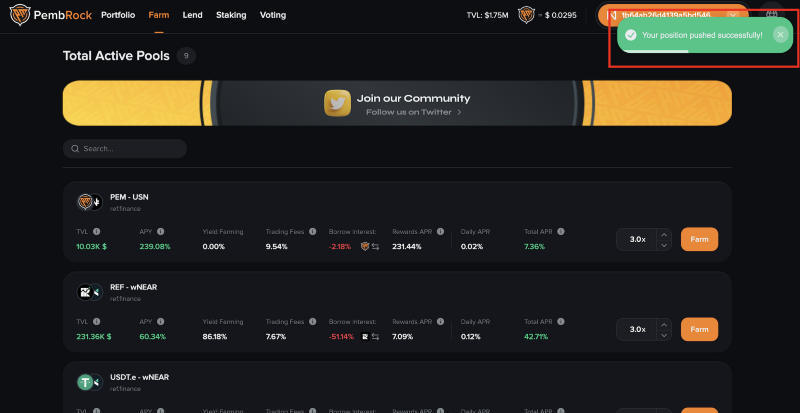 You can check your active positions and other farming details in the Portfolio tab > Farm Positions.