Stader on Terra 2.0- Invitation to Validators
Inviting all Terra 2.0 validators to be part of Stader's journey on Terra 2.0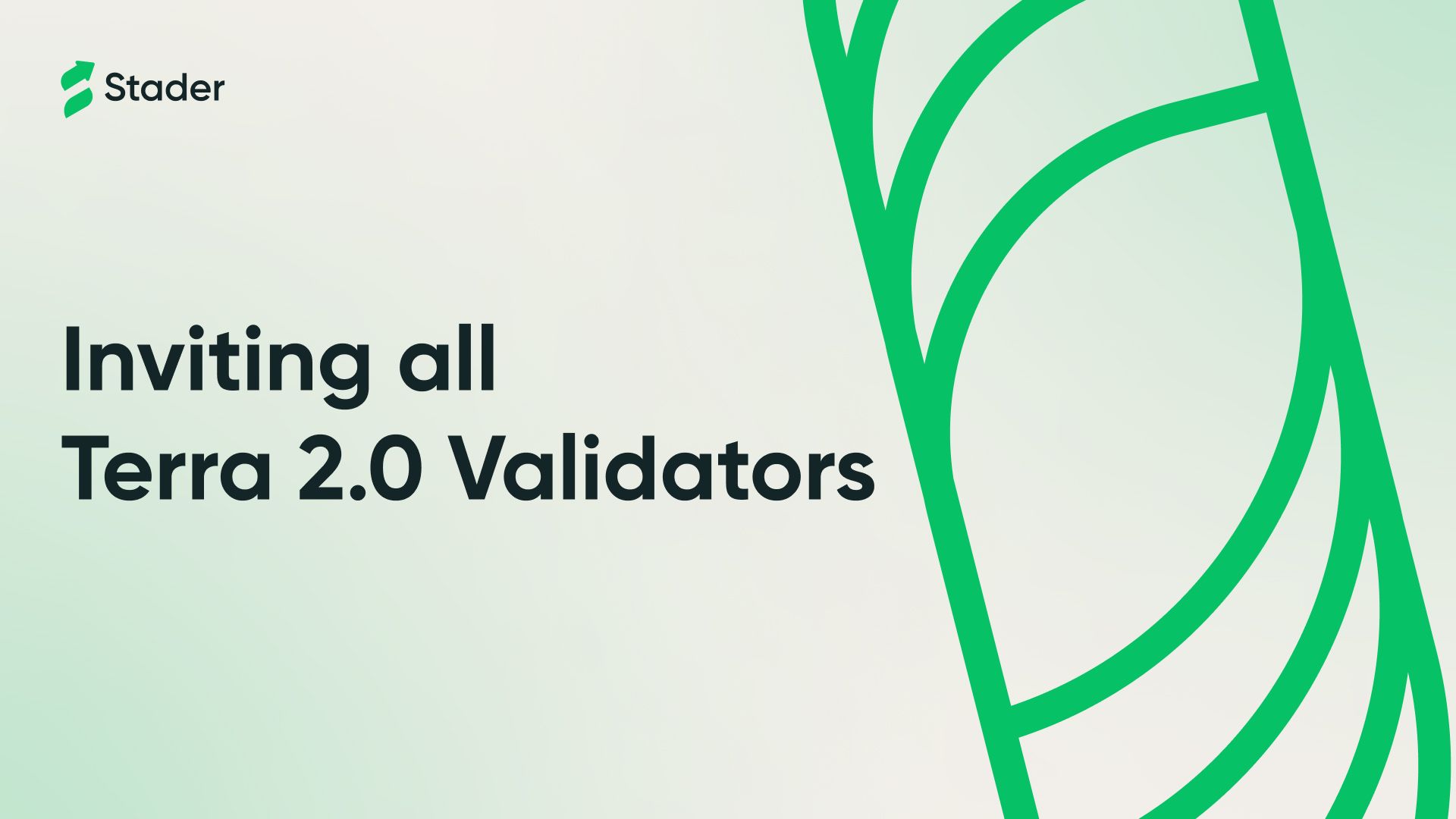 Inviting all Terra 2.0 validators to be part of Stader's journey on Terra 2.0
Stader's Liquid Staking product — LunaX is going live on June 2nd at 14:00 UTC.
LunaX enables auto compounding of staking rewards along with access to instant liquidity on DEXs. Stader is working closely with the protocols on Terra 2.0 to unlock additional DeFi opportunities for users.
Stader plans to expand the validator set of LunaX in the next 1–2 weeks based on transparent selection criteria. As we expand the LunaX pool, we will rebalance the existing delegations across the expanded list of validators. Request all new validators who have reached out to us to duly fill the form for consideration in the new set.
In order to be considered for the LunaX pool, please fill the application here by 10th June 2022.
More details to be shared soon.