Stader Academy — Launch & Session 1
The NEAR Protocol is one of the most promising PoS blockchains networks on Web3.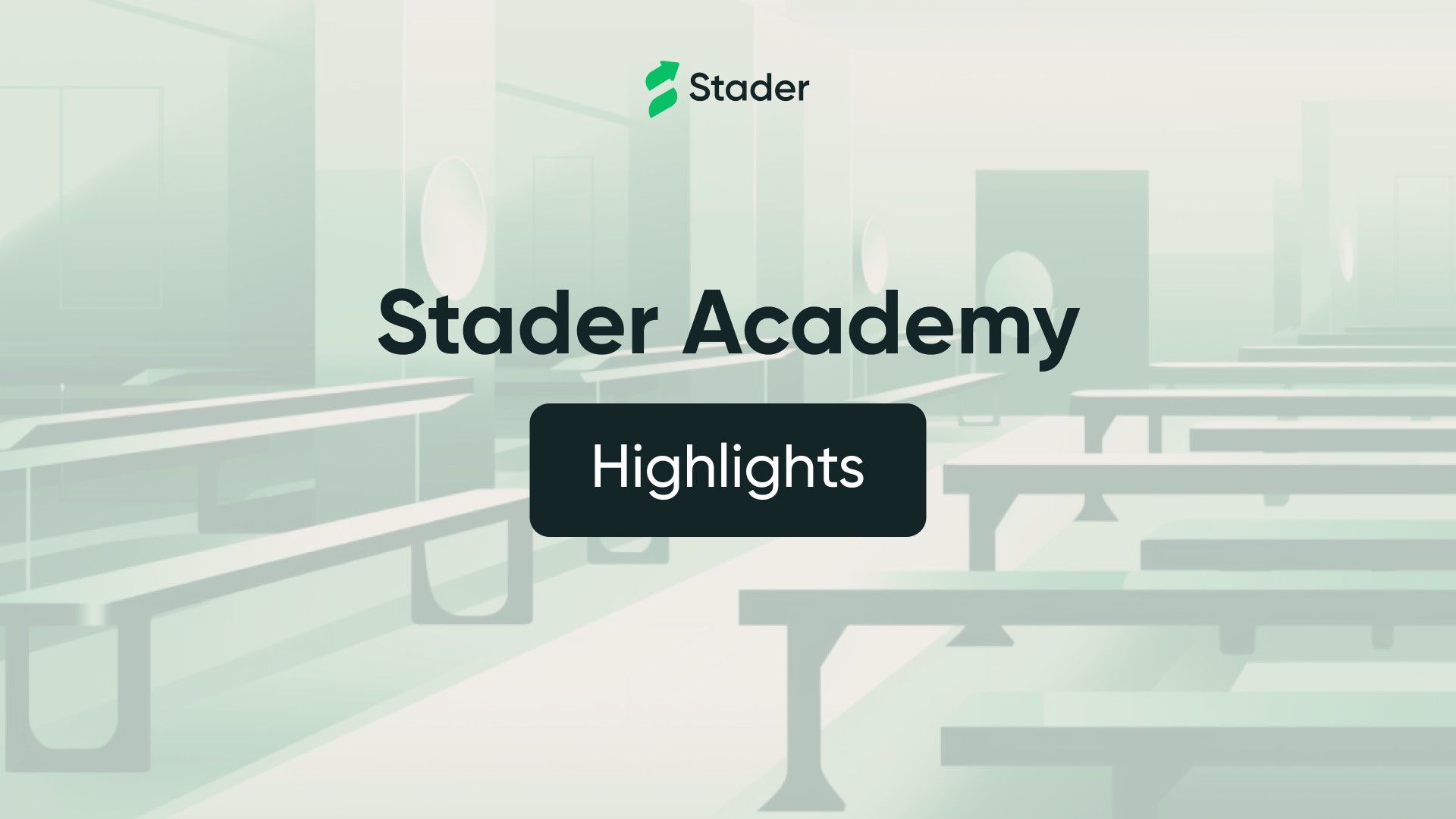 The NEAR Protocol is one of the most promising PoS blockchains networks on Web3.
NEAR aims to bring DeFi to the masses with a promise of:
Decentralization
Security
Scalability, and
Cost-effectiveness
Recognizing these to be the need of the hour, NEAR has been incessantly working towards achieving it through:
Nightshade Sharding Technology
Carbon Neutral Approach
Low Transaction Fees
As proud partners of NEAR's mission, we, at Stader Labs, are putting our best efforts in spreading it's message.
Our first step in that direction was the launch of The Stader Academy.
The objective of this Academy is to:
Spread awareness about NEAR, its mission and its vision
Onboard news users to the network
Assist new users in exploring new opportunities on NEAR
To serve that objective, we had our 1st Workshop last month.
The response we received was amazing to say the least. We received over 50 registrations with users from several top blockchains & countries across Asia & Europe. The workshop was a huge success in numbers, and in spirit.
Through the workshop, we helped the registrants:
Explore various different wallets that NEAR supports
Wallets such as: Near Web Wallet, My Near Wallet, Sender wallet, Here wallet, Ledger, etc.
Create a new NEAR native wallet
Load funds into the newly created NEAR native wallet.
We are thankful for the heart-warming response to the 1st workshop with 50+ registrations. The initiative has been liked & appreciated by the NEAR foundation itself. Click Here
We have planned more Stader Academy sessions in the coming months.
The 2nd Academy Workshop will be held on 5th Dec, 09:00 PM UTC.
At the worksop, we will help you create a NEAR wallet, explain about liquid staking & get started on Dexes & liquidity pools. 4 $Near will be airdropped during the session to get the participants initiated.
Register for the upcoming Academy Workshop HERE
See you at the session!!