Stader is on a mission to decentralize PoS networks through staking infrastructure that makes it easy for delegators to conveniently and safely stake their tokens. We outlined our vision for Stader, in our litepaper, as a multi-chain, multi-product platform for staking and we will soon take a big step in making that vision a reality.
Our Story So Far
We started our journey on Terra in late November and what a ride it has been.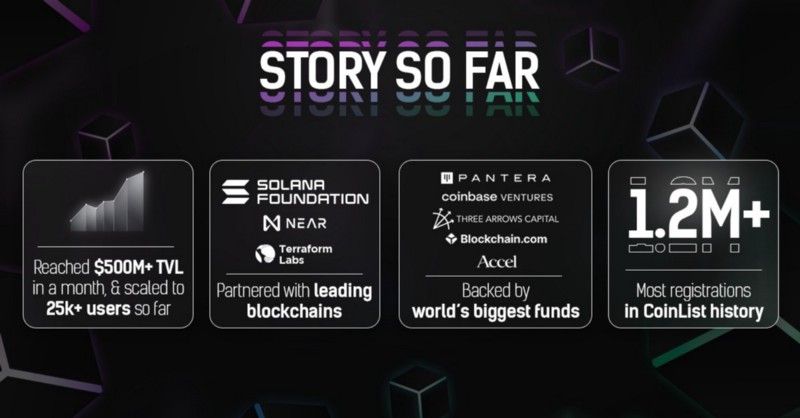 While the start has been great, our mission has just begun. It is now time to spread our wings and take the Stader platform to another important PoS network — Solana.
Stader <> Solana
We are big fans of Solana, we were one of the winners of Solana Season Hackathon in June '21 and the Solana Foundation is one of our earliest partners. The network and its strong global community have built one of the most vibrant and comprehensive DeFi ecosystems. We are excited to to have the opportunity to work with 1,400+ validators in making Solana's PoS network more robust and censorship resistant.
So What Is coming?
We are going to build a full suite of staking products on Solana which will be rolled out in a phased manner.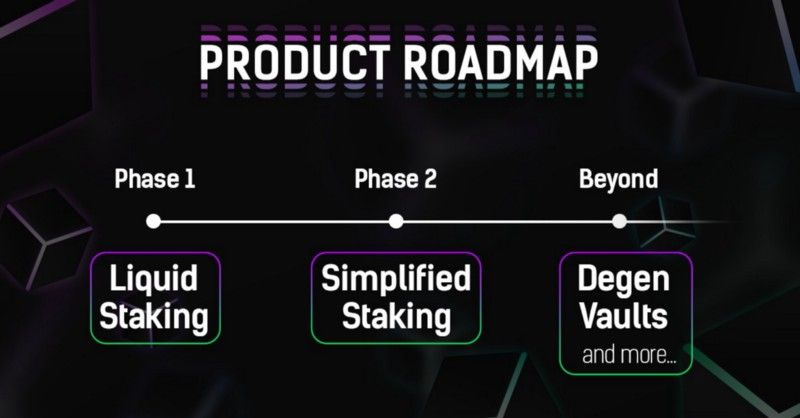 We will start with our liquid staking solution, which users can leverage to participate in various DeFi protocols thereby increasing yields while collecting underlying staking rewards
More products such as Degen Vaults (which offer token holders a chance to pick strategies tailored to their risk tolerance) will follow later
Next we will launch simplified staking, which gives token holders the option of investing in a basket of validators with one click. The product will also offer auto-compounding and yield redirection strategies configurable by the user.
As before, Stader will manage these pools to ensure the highest return and the most convenient staking experience for our users
Enable easy validator discovery by showcasing key validator metrics on the Stader platform
No token swap, leading to a more tax efficient structure for certain jurisdictions
Prevent slashing by monitoring the performance of underlying validators and adjusting the pool balance
We will soon come back with more details on the launch, including dates and rewards structure.
Follow us on Twitter to stay updated.