Stader is Bringing Liquid Staking to Polygon
Stader Labs is on a mission to decentralize PoS networks by building staking infrastructure that makes it easy for anyone (delegators, crypto natives, institutions, exchanges, fintechs or venture funds) to safely stake their tokens while also unlocking liquidity.
We are backed by some leading funds and envision Stader to be a multi-chain, multi-product platform for staking. We started by launching staking on Terra late last year reaching $820mn+ in TVL within 10 weeks of launch and have more than 30,000 users till date. We're on our way to becoming a multi-network platform with launches coming on Fantom, Hedera and Solana.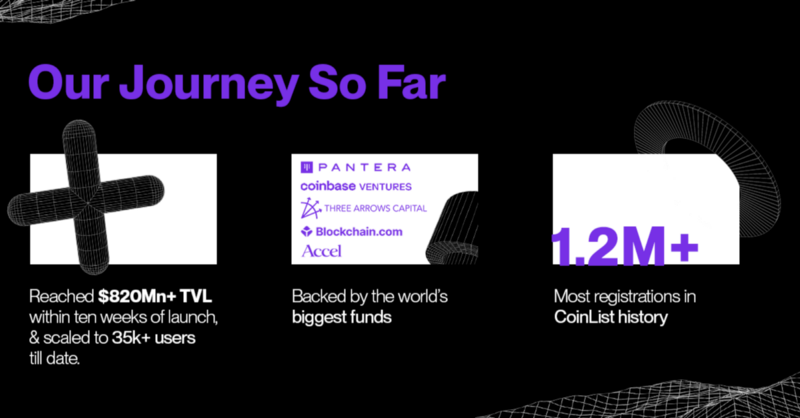 Today we are excited to announce that we will also bring liquid staking to the Polygon network very soon!
Why We're Excited About Launching on Polygon
Polygon's unique decentralized Ethereum scaling solution combines the best of Ethereum and sovereign blockchains into a full-fledged multi-chain system which solves for transaction speed, costs & scalability on Ethereum — making it crucial for onboarding the next billion users into Ethereum.
We're excited about the possibilities enabled by this faster, cheaper layer. For instance, Polygon estimates that it saves as much as ~$140M daily in avg Gas fees! Our staking solution will help to further strengthen the thriving Polygon ecosystem which sees ~3m+ daily transactions, ~130m+ unique users and has more than 7000 dapps.
Our Vision for Staking on Polygon
Our vision for building a staking solution for Polygon is not only to increase overall participation of staking in the ecosystem and serve Polygon's decentralization goals, but also to unleash the majority of staked assets, currently locked in staking, into the ecosystem through our liquid staking solution.
Liquid staking will help us build a future where community members will no longer have to choose between securing the network through staking or participating in the thriving DeFi, NFT and gaming protocols on Polygon. Instead, users can access both staking and DeFi rewards using the liquid token across liquidity pools, yield farming, lending and borrowing.
With unlocked liquidity, an even greater number of projects across DeFi, NFT, gaming and more can be supported on Polygon, amplifying the value of the ecosystem. The Polygon developer community will be able to build their custom staking products on top of Stader solutions.
Stader will also provide a convenient way for the community to stake with multiple validators at once, helping them reduce risk & costs while increasing returns. The community will have access to a comprehensive range of staking opportunities from convenient, simplified plain staking to vaults that can provide tranched rewards based on the staker's risk appetite
So What is Coming?
Our liquid staking solution will allow users to stake Matic and get a fungible liquid token MaticX that shows their claim to the underlying staked assets. We will work with the ecosystem to ensure wide usability of these tokens on DEXs, lending/borrowing protocols, yield aggregators and more. This will only be Phase 1 of what we are building on Polygon.
Over time, we are going to bring the full suite of Stader's staking products on Polygon including our industry leading simplified staking, which gives token holders the option of investing in a basket of validators with one click, easy validator discovery by showcasing key validator metrics on the Stader platform, and Vaults+ which offer token holders a chance to pick strategies tailored to their risk tolerance.
With time we will also build products to enable tax efficient staking including no reward claims/restaking with wallet which leads to a more tax efficient structure for certain jurisdictions.*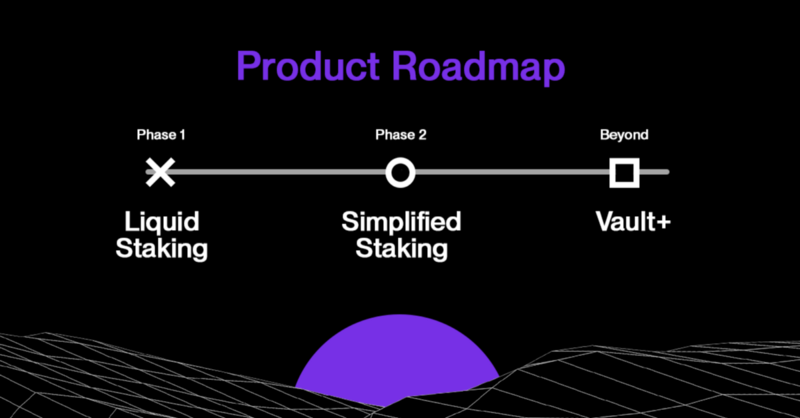 As always with all our products Stader will follow the most stringent safety and security guidelines, including multiple contract audits from third parties.
Stader x Polygon
We will soon come back with more details on the launch, including dates and rewards structure.
Meanwhile, join our growing community on Twitter to stay updated: