Stader Labs is coming to Aurora too with dual incentives on DEXs, highest APY in the market & lot more.
It is now possible to stake NEAR directly from Metamask wallet without the hassle of transferring assets over the Rainbow Bridge.
Here is a simple step-by-step guide on how to stake $NEAR with Stader and get $NearX using Metamask:
To start your staking journey with Stader-Aurora, access the dApp here 
Staking on Aurora
Step 1: Click the "Connect Wallet" button.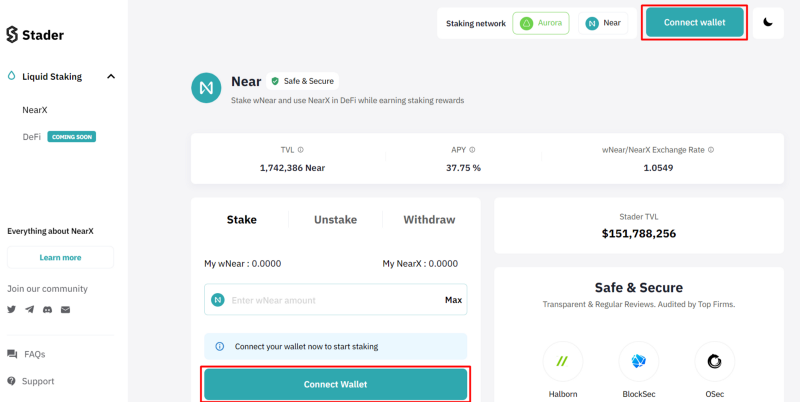 Step 2: Accept TOS & select your wallet out of the given options.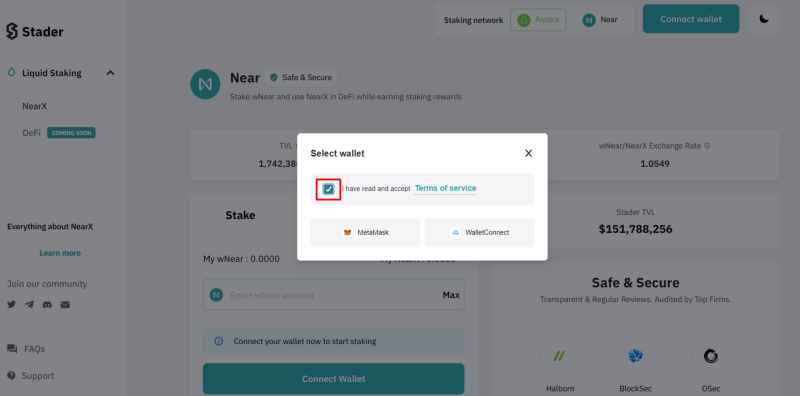 Step 3: Approve the wallet connection request in your wallet.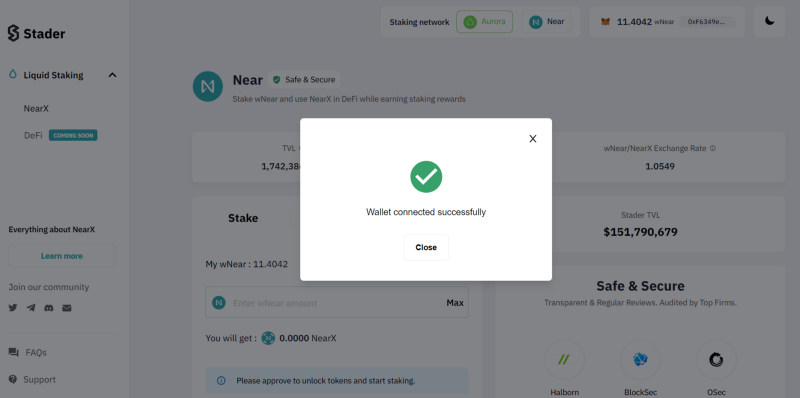 Step 4: Click on "Approve staking" button and confirm it in your wallet
Step 5: Enter the amount of wNear you want to stake with Stader. You can also view the amount of NearX you'll receive in return on this screen.
NOTE: You cannot stake more than the wNear staking limit shown on the screen.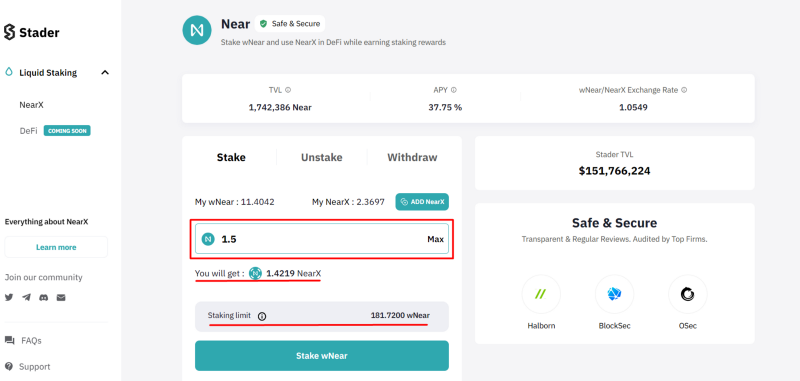 Step 6: Click on the "Stake wNear" button and approve the transaction in your wallet.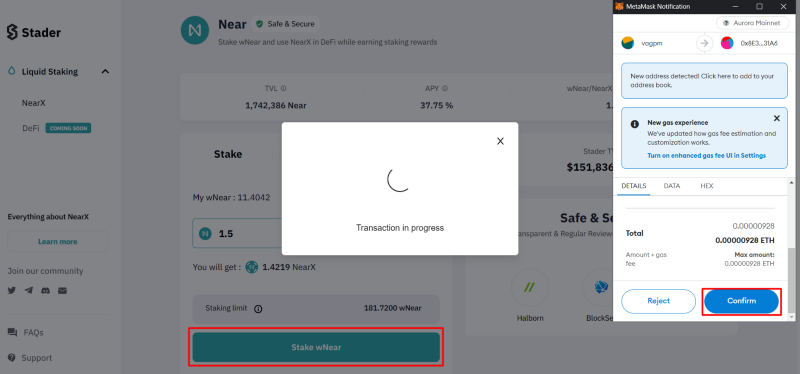 That's all. Once successful you should see the confirmation screen.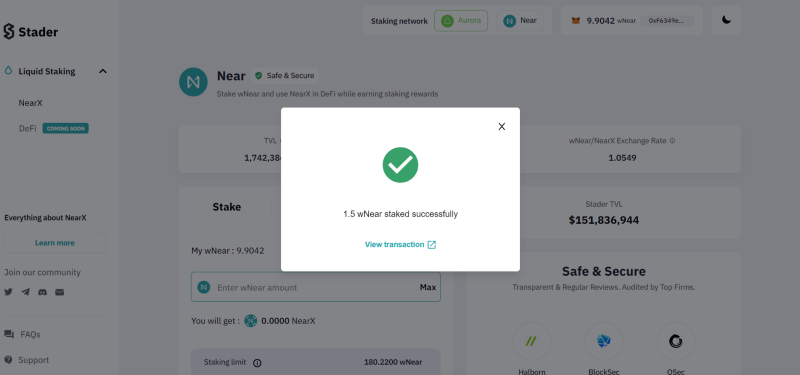 Enjoy the hassle free, high APY & let us know your thoughts in comments!!