After the massive success of Plain Staking Community Farming, we're here with round 2 of Community Farming, this time with Liquid Staking.
There are 1.5 million (1%) SD tokens up for grabs, with a possible addition of another 1%.
Gates open tomorrow at 8 AM EST.
Here's what you need to keep in mind for tomorrow. It's pretty easy.
Step 1:
Connect your wallet to Stader. Simple and straightforward, right?
Step 2:
Before you go ahead and stake, here's what you need to remember.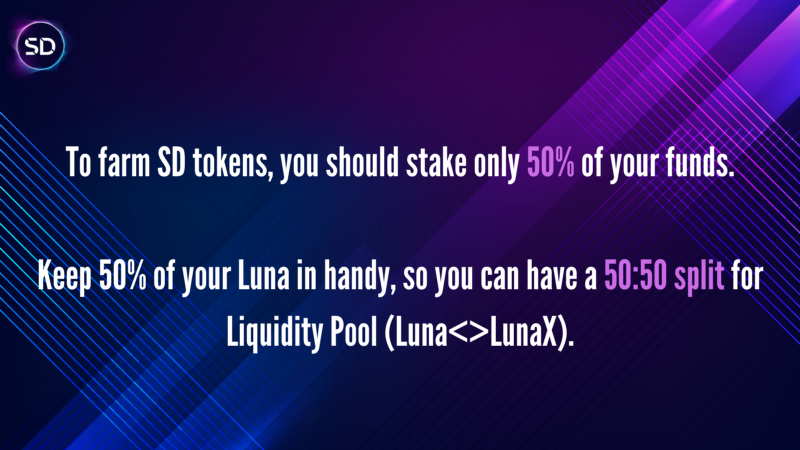 Step 3:
Stake your Luna. Here's what it looks like: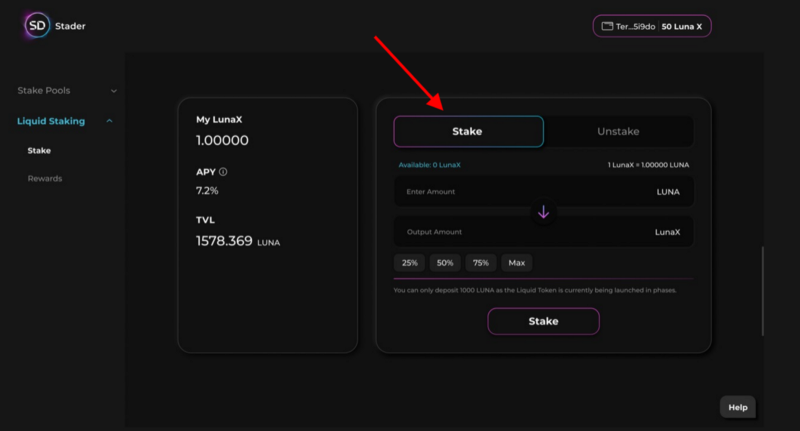 Step 4:
Pair up LunaX and Luna to provide liquidity to the LunaX <> LUNA pool.
Click this button below to be redirected to https://terraswap.io/.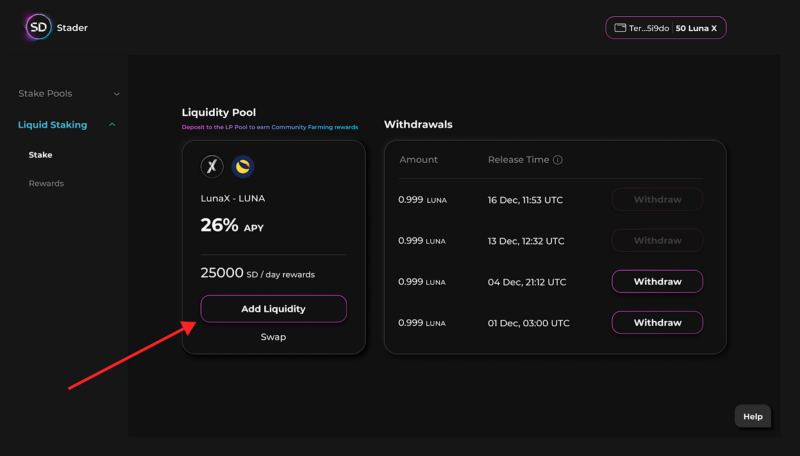 Step 5:
For example:
Add 10 LunaX and the equivalent amount of Luna to make the pool.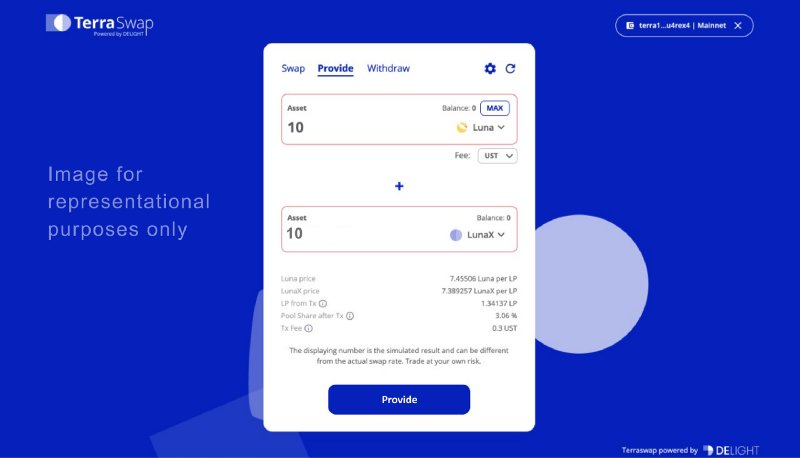 Step 6:
Voila, now sit back and watch your SD tokens grow in your account.